LOUISVILLE, Ky. (WDRB) -- Face masks are now a part of every day life. One Louisville organization is making and selling hundreds of masks, while giving back to women and families in need.
In the basement of the Americana World Community Center colorful fabric stretches as far as the eye can see. Usually women are huddled around the dozens of sewing machines. But now they're all at home, another casualty of the coronavirus.
"We are sad, missing each other. We are like best friends with each other. We share everything," said Tamjeed Zaidi, coordinator for the Fiberworks program which is housed at the center. Women learn to sew things like pillows, blankets and clothes that are sold at local markets. The women then get the profits to help support them and their families.
"When we all sit here we all speak one language," said Zaidi.
When the coronavirus hit, the program was forced to close. But Zaidi wanted to find a way to help. That's when she saw people making fabric masks.
"I said I want to make some masks but there's no money involved. Do you want to help me out. Everyone said count us in. We want to do it," she said.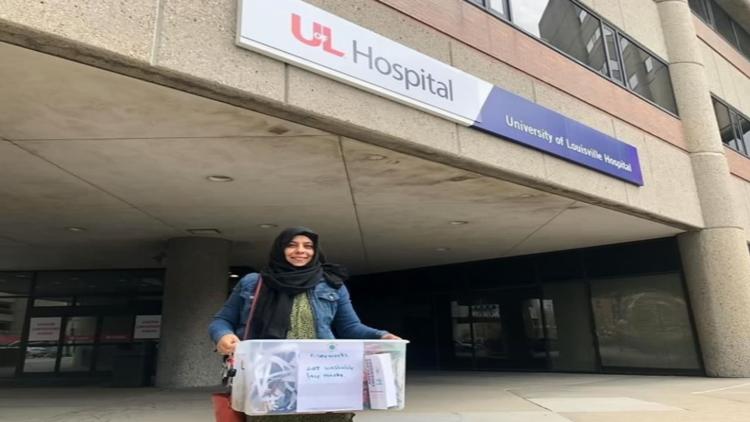 Since then the women have made more than 500 masks that they've donated to U of L hospital and area charities. But once masks became mandatory in Kentucky, the women shifted their focus. Now they're selling the face coverings to the public. For every mask purchased, a mask will be given to someone served by the Americana Center.
"They don't have to have that expense. And it might seem miniscule to most of us but we're working with a population that is very at risk of financial struggles and strivings," said Jerry Englehart with the Americana Center.
100 percent of the profits go to the women donating their time and hard work.
"It's been about figuring out those pivot points are that we can still serve our community," said Englehart.
These are women used to changing course. Some have fled war torn countries, others forced to learn a new language and skills to thrive in a new country. This is just another chance to adapt.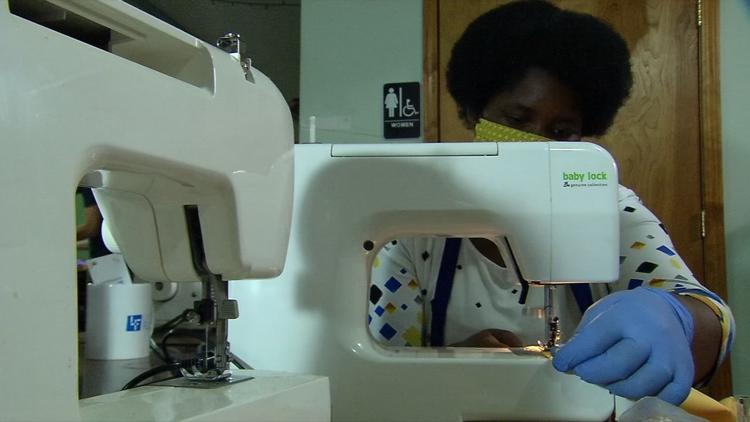 Elian Mindora had only been working at Fiberworks for two weeks when COVID-19 hit. She jumped at the chance to continue learning how to sew.
"Because in my situation I always think to help, help, help," said Mindora.
Mindora grew up in East Africa. Most of her family was murdered, but Mindora survived.
"I broke my back. Everything damaged, everything broke. I was in the hole for two days. No one knew I was in there," said Mindora.
A stranger saved her life. She then spent 14 years in a refugee camp, before coming here where she now makes it her mission to return the favor by giving back.
"I can start to make masks to help the people because this is a way to help," said Mindora.
Because while a mask might seem like a small gesture, she knows even something little can help.
Fiberworks is taking orders on its Facebook page. It's also looking for donations of cotton fabric and elastic because they're in high demand these days and hard to find.
Copyright 2020 WDRB Media. All Rights Reserved.