LOUISVILLE, Ky. (WDRB) -- Grant Avis prepared for this week all year.
The scholastic challenge student from Central Hardin High School scheduled three Advanced Placement exams: government and politics, chemistry and environmental science.
"There is a lot at stake," Avis said. "There's a whole lot of pressure on this AP exam."
Avis is one of millions of students around the country taking the tests this week, and for the first time, it's all online due to the COVID-19 pandemic.
But now there's concern not just for the test, but that it will work and count.
The pandemic forced radical changes to AP testing. College Board went from multiple questions, multiple choice and multiple-hour tests to 50 minutes each and one or two questions per subject. And it's all online. Students nationwide are sharing videos, pictures and posts of testing problems and glitches uploading their work.
"I'm worried about internet access not working, because it's not like if your internet access doesn't work in that hour window, you can do it the next hour," Avis said. "Everybody around the world is taking this test at the exact same time."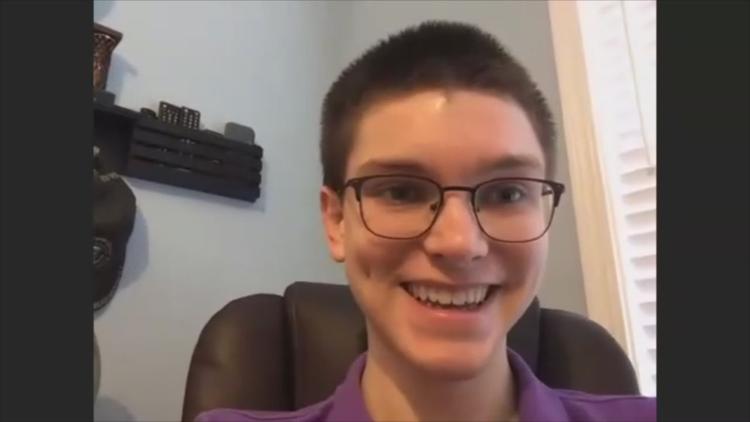 You're all psyched up. You've answered your question. You've done what you could do, and then boom," said Pamela Royster, who oversees AP testing in Jefferson County Public Schools.
Rosyter said nearly 11 AP exams have been scheduled for JCPS students. She points kids to the five things College Board said to do before the test, most notably watch the demo video and take the demo exam.
Before their AP exams, AP students should be sure to:1️⃣ Try the exam demo2️⃣ Complete the exam day checklist3️⃣ Confirm their email address4️⃣ Locate their e-ticket5️⃣ Check in 30 min earlyhttps://t.co/rE7Xgn9dae pic.twitter.com/HdU5Lfgu9g

— The College Board (@CollegeBoard) May 8, 2020
College Board said 99% of students successfully submitted AP tests. That still means thousands encountered errors, and for them, make-up tests are in June.
"It's not ideal obviously, but you know, it's better than losing your test opportunity completely," Royster said.
The College Board released a troubleshooting page Thursday, trying to help students avoid retakes.
AP exams cost about $90 apiece, and they're graded on a 5-point scale, with a 3 considered passing.
Avis hopes his exams all goes right the first time as he keeps his eye on the future. 
"When you go in to apply for scholarships or just apply to get into college, they look at these scores," he said.
Copyright 2020 WDRB Media. All Rights Reserved.