LOUISVILLE, Ky. (WDRB) -- When Robby Samples started his own lawn care business, he knew it would be hard work.
But there's a side to it that he never expected, and it just plain stinks: dog poop.
"There have been a few bad ones, I guess you could say," Samples said.
It's the worst part of man's best friend.
"There are always the ones that have been hidden in the grass that's been growing up," Samples said. "You're weed-eating, thinking everything's been going good, and you just get slung with (it)."
Samples partnered with an app that's new to Louisville called "Plowz and Mow" for several reasons. First, it helps him earn a little extra cash by picking up the waste, and second, it helps pet owners by cleaning up after their dog's No. 2.
"It's kind of a neat, cool feature, but if you think about it, it makes sense," he said. "We always hate weed-eating on it or cutting on it and it slinging up in our face, so now it's just another feature. We come out. You don't have to worry about it. We pick it all up. It's all gone, and we're also not getting shot with poop."
The Plowz and Mowz dashboard is easy to navigate. The app helps connect customers and businesses for snow removal, lawn mowing, yard clean-up, power-washing, mulch, driveway sealing, pet waste and more.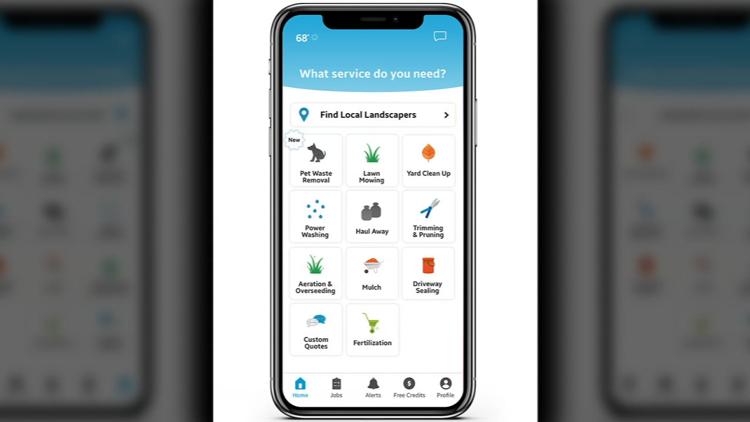 "There are a lot of features on there," Samples said. "You can get anything from cutting down a bush to snow removal to cleaning up poop."
Customers enter their lawn size and your number of pets in the app, and the app sends out a professional from a local company.
"You can pick the day, time, anything that's best for you, and we're there," Samples said.
That way, when crap happens, professionals like Samples have it in the bag, and you can stay clear. Click here for a link to Plowz and Mowz.
Copyright 2019 WDRB Media. All Rights Reserved.