LOUISVILLE, Ky. (WDRB) -- Police in Indiana say they arrested two people Tuesday after more than a pound of methamphetamine was found hidden under a truck.
According to a news release from Indiana State Police, the incident took place on I-65 in southern Jackson County.
Police say an Indiana State Police trooper spotted a white Ford pick-up truck driving northbound near the Uniontown / Crothersville exit with suspected fraudulent license plates that was tailgating another vehicle.
The trooper -- who was part of the ISP Sellersburg Post's eight-member All Crimes Policing Squad -- then stopped the vehicle.
Police say the All Crimes Policing Squad focuses on drug investigations, and was patrolling the area.
A K-9 indicated that drugs may be present in the vehicle, according to the news release, and police found 1-1/4 pounds of suspected methamphetamine hidden under the truck.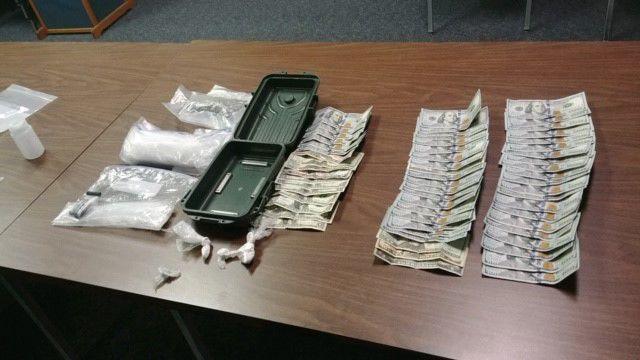 Police say they also found a small amount of marijuana, a needle and more than $4,500 in cash. 
Gregory Scott Nasby, age 53, and 46-year-old Theresa Marie Burns were both inside the truck, according to police. They were arrested and charged with dealing in methamphetamine, possession of methamphetamine and dealing in marijuana. 
Burns was also charged with possession of a hypodermic needle.
Both suspects are being held in the Jackson County Detention Center.
Copyright 2019 by WDRB Media. All rights reserved.