LOUISVILLE, Ky. (WDRB) — Centre College in Danville, Kentucky, has teamed up with Maker's Mark to auction off some very unique pieces all in the name of keeping an art program and its creator's legacy alive
Ché Rhodes teaches what is considered the University of Louisville's hottest class — literally. At about 2,100 degrees, students learn how to mold hot glass into pieces of art.   
"When the students are working and learning, they are preserving a thousands-year-old unwritten canon," Rhodes said. "So they are really a part of a lineage or a family."
Rhodes learned and fell in love with glassblowing at Centre College. The same goes for his friend, Brook White, who now owns his own hot-glass studio and business.
"There's a magical quality to it," White said. 
More than the class, White and Rhodes credit their Centre instructor, Stephen Rolfe Powell, for drawing them in.
"There was something about him as a person," White said. There was a magnetism."
"His zest for life. His generosity," Rhodes added. "He's one of the most inclusive people I've ever met in my entire life."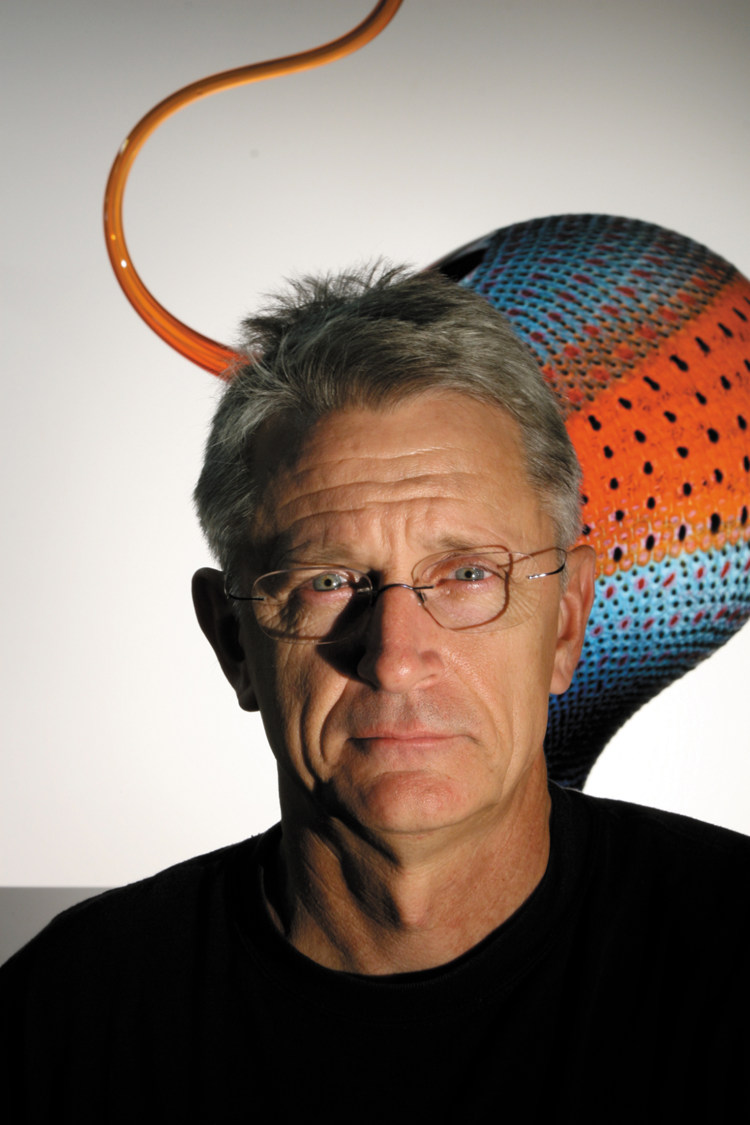 Powell became a world-renowned glassblower. 
"The work that he made was very difficult to do," Rhodes said. "It was very risky." 
"He started to hit some national galleries and get some real recognition, and that was a very great education for me to see how he was dealing with galleries," White added. "We got to meet other artists all around the country and around the world."
It cut deep in the glassblowing community when artists learned Powell died unexpectedly in March at the age of 67.
"It left a big hole. It left a really big hole," White said. 
"I think a lot of us still don't believe that it's happened," Rhodes added. 
Now, to keep the inspirational teacher's memory alive, more than a dozen fellow artists are making replicas of the iconic Maker's Mark bottle and sculpting them into art.
More than 80 bottles are being auctioned online by Centre College to raise money that will go to the Stephen Rolfe Powell Memorial Fund. The fund was created to keep the school's glass art program, which he created, going. Bidding will end Monday, Dec. 16th. Click here to see the items up for auction.
Rhodes and White made some of the bottles up for bidding. The friends said those who walk away with one of the one-of-a-kind items will help continue Powell's legacy and help change lives through the hands of students. 
Related stories: 
Copyright 2019 WDRB Media. All Rights Reserved.