WASHINGTON (WDRB) -- Senate Majority Leader Mitch McConnell played a major role in acquitting President Donald Trump in his impeachment trial.
WDRB News sat down with McConnell shortly after Trump's victory speech at the White House on Thursday. Trump was combative, thanking McConnell for being what he called "a warrior" for the way he handled the trial, pushing for a quick resolution with no new witnesses and, ultimately, an acquittal.
McConnell said the president "was in a celebratory mood and invited some of his friends around to join in with him."
The senator also said that the impeachment process should not be used as a political tool.
LISTEN TO THE FULL INTERVIEWS:
"I think the biggest message to take out of this is let's don't turn personality disputes or policy disputes into impeachment," McConnell said. 
He said he is convinced the House impeachment process was badly flawed and purely political.
"I'm confident the speaker didn't want to do this," McConnell said. "She was drive to do it by the large number of her conference that suffer from Trump derangement syndrome. And then once she realized she had to do it, she wanted to get it over with in a hurry, get it over with quickly. So they did a slap, dash, shortened, expurgated, incomplete process.
"We've heard enough, and so we moved to final passage. So I think what could have been a multi-month process — and dragged the country through it — was avoided. And remember Lawrence: This is capital punishment. Not only was the president going to be removed from office. He would not be permitted to run this year."
On the other end of the spectrum is U.S. Rep. John Yarmuth, D-Ky., who said the Senate failed its job to hold Trump accountable.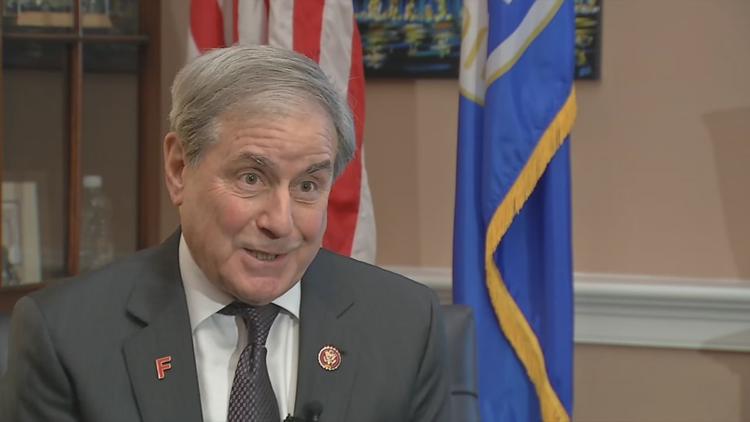 "It's the biggest cover-up in history of the country," Yarmuth said. "We now have a president who believes he is totally unaccountable, and clearly the Senate believes he is totally unaccountable. As I said at the time when they denied any evidence, the Senate has basically become a wholly owned subsidiary of Trump, Inc."
The impeachment cloud may be lifted, but the U.S. Capitol, Kentucky and the nation are still assessing the fallout.
McConnell warned, "It's important that impeaching presidents not become routine."
Related Stories:
Copyright 2020 WDRB Media. All Rights Reserved.