LOUISVILLE, Ky. (WDRB) -- The excessive heat warning is dangerous for everyone, but babies and toddlers are even more at risk.
Erika Janes, an RN at Norton Children's Hospital said pools and splash parks can still be dangerous when the heat index is over 100.
"Babies less than six months to a year really do not need to be out in this weather, even at the pool," she said. "Babies don't sweat well, and so they're inefficient in getting rid of the heat. They breathe faster, and their heart beats faster, so they're going to heat up quicker."
Even if they're playing in water, kids can still get dehydrated.
"You can't rely on a child to tell you when they're thirsty, especially at a pool," Janes said. "They're never going to be thirsty, because they don't want to come out of the water."
Michele Crockett, whose son Max died 11 years ago after a football practice at Pleasure Ridge Park High School, wants to warn parents that the dangers of heat stroke are real.
"It can turn serious very fast," Crockett said. "He was so hot, his organs just began to shut down."
On the day Max collapsed, the heat index was 94 degrees. That's more than 10 degrees cooler than what it could reach this weekend.
"It can go from heat exhaustion to heat stroke very quickly, and a heat stroke is a medical emergency. If you don't call 911 immediately, the chances of survival are very slim," Crockett said. "(Max's) legacy is that no other family has to go through what we went through, that no other child dies because of a heat illness, because it is so preventable."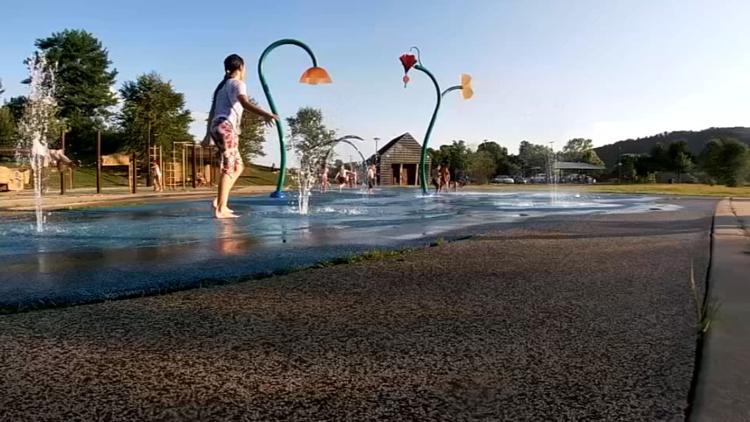 Janes said a child playing outdoors, even in a pool, should still get 6 ounces of water or Gatorade every 20 minutes.
"If the babies and the kids say that they don't want anything to drink, they don't look like they want to play anymore, they're fussy, they're extremely irritable, you might be seeing signs of heat-related illnesses," she said.
Copyright 2019 WDRB Media. All Rights Reserved.