LOUISVILLE, Ky. (WDRB) -- Kurron Carmichael's grandmother was his best friend, and he's missed her every day since she died in 2013.
"She was the rock," Carmichael said. "She was the person who held everybody together." 
Each year, his family releases balloons on her birthday to celebrate her life. The ceremony went a little differently this year, however. 
"Me and my fiance had just gotten married the day before her birthday," Carmichael said, "so we were in Mexico on our honeymoon."
Carmichael's parents released the balloons instead. On one of them, they wrote his name and his new wife's name. Carmichael thought their balloon was headed up to heaven, but it took a detour ... and so does this story.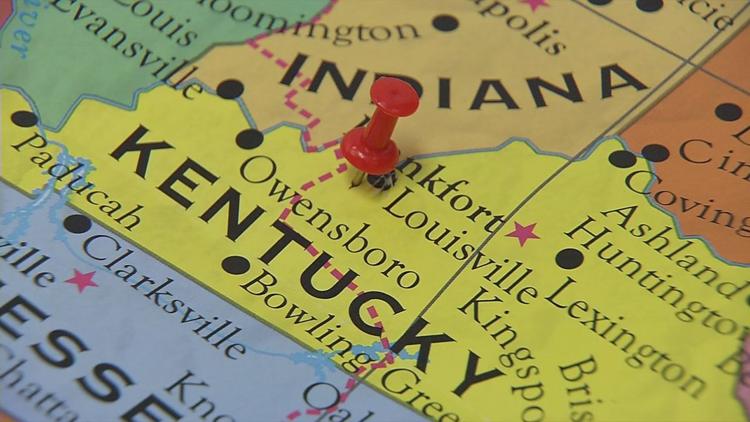 Jack Glynn is one of those people who believes that things happen for a reason. So, when a balloon landed in his backyard, he wanted to find out where it came from. He went online and started searching the names written on the balloon. His search took him to a wedding website for a couple getting married in Louisville. The names matched the names on the balloon, and there was a phone number listed.
"So I texted the person a picture of this balloon and I said, 'Would this by any chance be connected to you?'" Glynn said. 
Carmichael was surprised by the text but responded once Glynn sent photos of the deflated balloon. Someone, Carmichael realized, had found the balloon — the message — sent up for his grandmother.
The two men got to talking about the strange coincidence ... then things got stranger. 
"He said, 'I think you might want to take a seat,'" Carmichael recalled. "I'm like, 'OK, what's going on?' He said, 'I live in Massachusetts.' And I couldn't write back for like 5 minutes."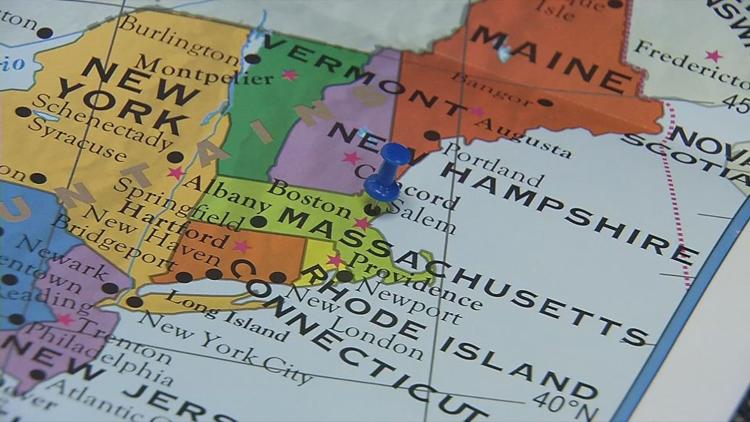 Carmichael and Glynn both couldn't believe the balloon made it from Louisville all the way to Hanson, Massachusetts, a town a little less than an hour outside of Boston. 
"It's incredible when you think about it. That balloon traveled in six days about a thousand miles," Glynn said. "You think about it rising up above buildings and utility poles and trees and all the different things it went through ... to land in our backyard is really crazy."
It could be a coincidence, but both men said they have the same theory.
"My first instinct was, 'This is your grandmother reaching out,'" Glynn said.
Carmichael agreed.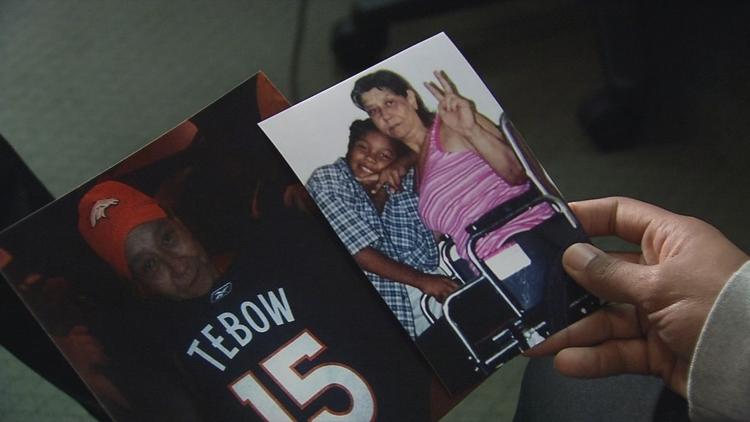 "It's her, as crazy as it sounds," he said. "It's something that she would do. She would make it through anything. So, for her to make it 1,000 miles away, for someone one to find it, it's just a sign."
A simple gesture to honor a loved one has now connected two families across the country. 
"You draw your own conclusions on why it happened, if there's a sign or whatever," Glynn said. "But, for me, it gives me hope, because there's certain things in life you can't explain."
Copyright 2019 WDRB Media. All rights reserved.