BARDSTOWN, Ky. (WDRB) -- The cleanup and investigation could take months after the second half of a warehouse full of approximately 18,000 bourbon barrels collapsed Wednesday, according to a news release from Barton 1792 Distillery.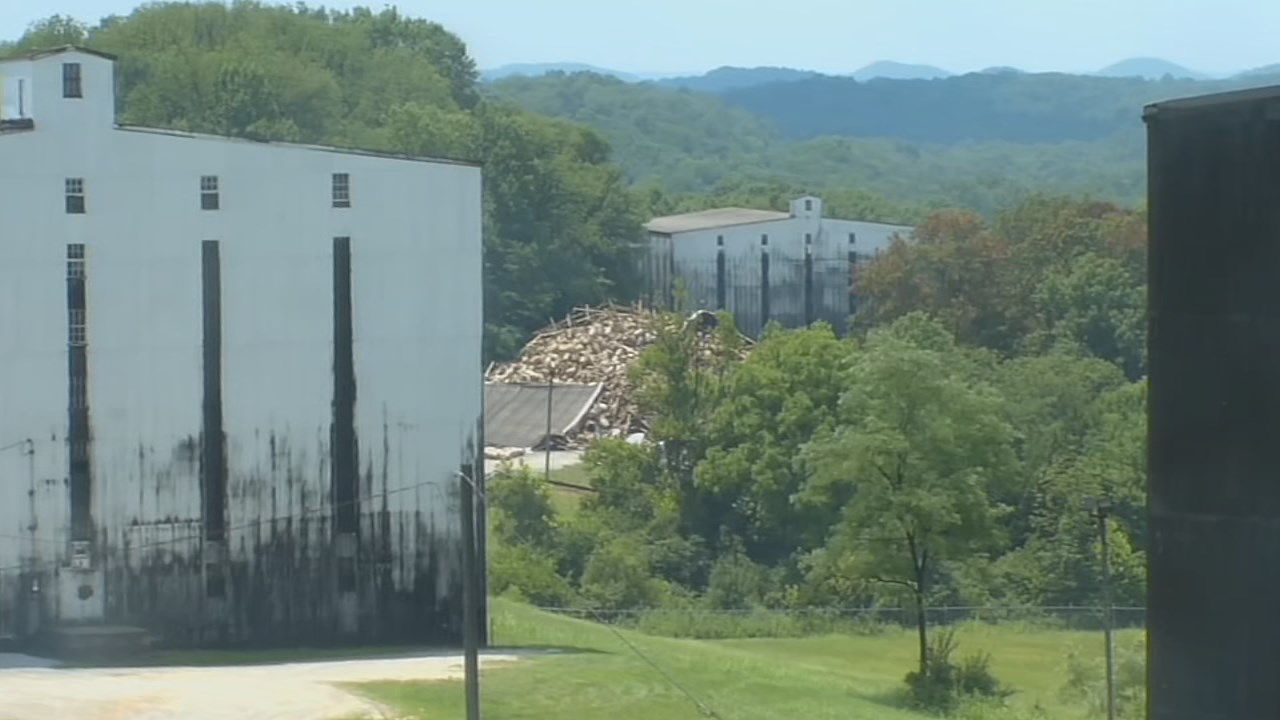 The first half of the warehouse collapsed June 22, destroying nearly 9,000 barrels. After the first collapse, investigators believe bourbon spilled into the waterways and killed the fish.
Bardstown Fire Chief Billy Mattingly said any possible spillage from the most recent collapse is believed to be contained.
"They had containment set up from the first collapse," Mattingly said. "So that helped with the second."
A spokesperson for Barton 1792 said in an email that no one was available for comment Thursday, because "our focus is on safety and recovery."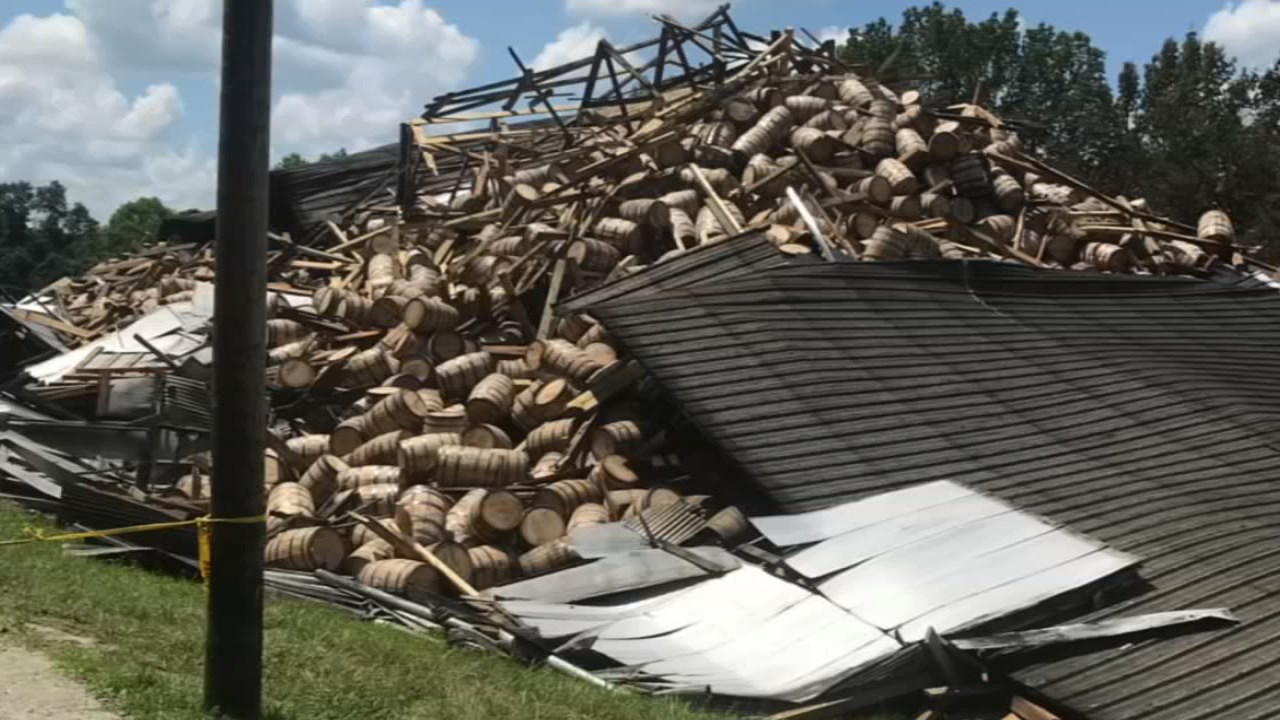 The warehouse had room for around 18,000 barrels, but it is still unclear how many were destroyed and if any can be salvaged. According to a news release, the distillery is working on plans to build a new warehouse to store any salvaged barrels.
"Barton has been great to work with on this whole incident," Mattingly said. "No one was hurt. There's a lot of whiskey that's probably going to be ruined. But there was no fire and no injuries."
The investigation was turned over to Barton 1792 Distillery. Mattingly said the distillery will likely bring in engineers to help determine a cause of the collapse. The rest of the warehouses on Barton's property have no been inspected by a third party and declared safe.
Related Stories:
Copyright 2018 WDRB Media. All rights reserved.