FRANKFORT, Ky. (WDRB) -- One major question surrounding the reopening of Kentucky's economy has finally been answered.
Gov. Andy Beshear said daycare centers will be allowed to unlock their doors on June 15, along with summer camps.
During his Tuesday coronavirus briefing, Beshear announced the news that daycare and camp operators, as well as many parents, have been waiting to hear.
But he added there will be "significant requirements," including keeping children in small groups, and keeping the groups separate from one another.
"Now that doesn't mean you can't run multiple groups if you can ensure that they don't come into contact with each other," said Beshear. "It's trying to put a bubble around that number of kids."
Beshear said he hoped to have the full guidance for child care centers available by the end of the week.
The governor also announced a series of openings for June 8: museums, aquariums, libraries, distilleries and outdoor attractions.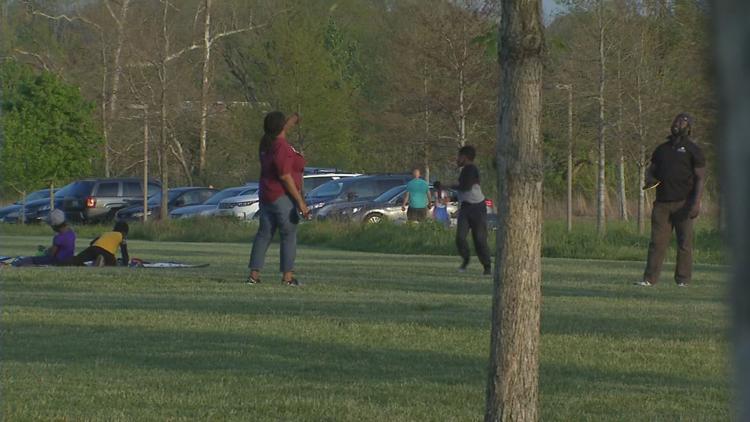 Beshear's office told WDRB News the outdoor attractions do not include Kentucky Kingdom.
"There will be capacity limitations everywhere," Beshear said. "Most of the June 8th capacity openings will be 33%, and then individual groups need to be 10 (people) and under, just like the guidance is."
The reopening of the economy begins in earnest on Wednesday with malls and retail stores, and then restaurants on Friday. All will be limited to 33% capacity.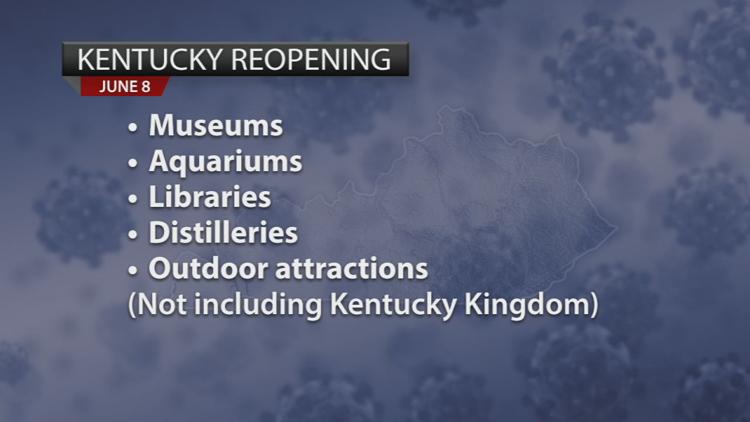 Friday is also when gatherings of 10 or fewer can begin.
The governor urged strict compliance with social distancing, hygiene, masking and other guidelines to prevent a spike in COVID-19 cases.
"Let's not screw it up," he said. "Let's make sure that we again prove that Kentucky can do these things better than just about anybody else."
Copyright 2020 WDRB Media. All rights reserved.