LOUISVILLE, Ky. (WDRB) -- Gov. Andy Beshear has extended Kentucky's mask mandate for another 30 days, an expected move that coincides with 809 new COVID-19 cases and 11 additional deaths reported in the state Friday. 
A new executive order signed Friday requires Kentuckians to wear a face covering when they are in "situations that represent a high risk of COVID-19 transmission," including grocery stores and any retail establishment, restaurants or bars while not eating and drinking and other indoor and outdoor spaces where individuals cannot maintain 6 feet of distance between one another. 
Beshear on Wednesday said that he planned to extend the mask mandate, which initially went into effect July 10 and was set to expire next week after being extended in early August. The governor has said the mandate appears to have prevented COVID-19 from exponentially spreading throughout the state. 
"If we want to protect business, if we want to get our kids back in school, if we want to save lives, the number one thing we need to do is wear a mask," Beshear said Wednesday.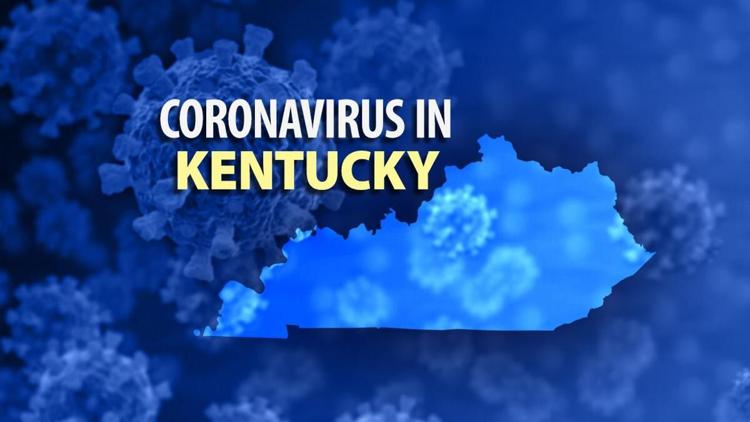 As of Friday, Kentucky's positivity rate, or the share of COVID-19 tests that come back positive, is 4.70%, according to a report from Kentucky Public Health. The state reported its third-highest daily total of new virus cases, 906, on Thursday and has reported more than 800 cases every day since Tuesday. 
The governor again urged Kentuckians to celebrate Derby and Labor Day weekend safely by limiting the size of gatherings and following other health guidelines. 
"I know how much we all want to see our families and friends for this holiday, but for one year, we need to prioritize making sure every person we care about is around to celebrate with us next year," Beshear said in a news release from his office. "We have already lost so many Kentuckians, and I don't want that loss to be even greater. It will be if we have a spike in cases."
The 11 deaths reported Friday bring Kentucky's virus-related death toll to 987 since the first case of COVID-19 was first reported in the state in March. Beshear said the victims include: two men, ages 72 and 77, from Jefferson County; an 82-year-old woman from Hardin County; a 61-year-old man from Barren County; an 88-year-old woman from Carroll County; an 82-year-old man from Clinton County; a 77-year-old woman from Kenton County; a 67-year-old woman from Marion County; a 75-year-old man from Owsley County; a 79-year-old woman from Rockcastle County; and a 64-year-old woman from Warren County.
According to Kentucky Public Health, 574 Kentuckians are currently hospitalized with COVID-19, and 138 patients are being treated in intensive care units. 
Of Kentucky's 51,677 total COVID-19 cases, at least 10,587 have recovered. 
Governor updates executive order on evictions amid pandemic
Beshear on Friday also updated the state's executive order on evictions to reflect a Center for Disease Control and Prevention moratorium through Dec. 31. 
"Under the CDC order, a tenant who signs and submits a declaration to his or her landlord about the inability to timely pay rent cannot be evicted," the governor's office said in a news release. "However, the declaration is required in order to prevent an eviction.
"... the CDC order does not relieve anyone of the obligation to pay rent or comply with any other obligation under a tenancy, lease or similar contract. The CDC order allows landlords to charge and collect fees, penalties and interest for failure to timely pay rent, but prohibits evictions for nonpayment or late payment of such fees, penalties or interest."
Related Stories: 
Copyright 2020 WDRB Media. All Rights Reserved.