LOUISVILLE, Ky. (WDRB) -- Kentucky is investing $89 million to give internet to underserved areas, including Louisville and surrounding counties.
Money from the American Rescue Plan will fund the project approved by state lawmakers. 
The state is giving grants to 12 internet providers or local governments in 36 counties. The recipients must match the grant money, all part of an $203 million investment to expand internet service, according to Gov. Andy Beshear.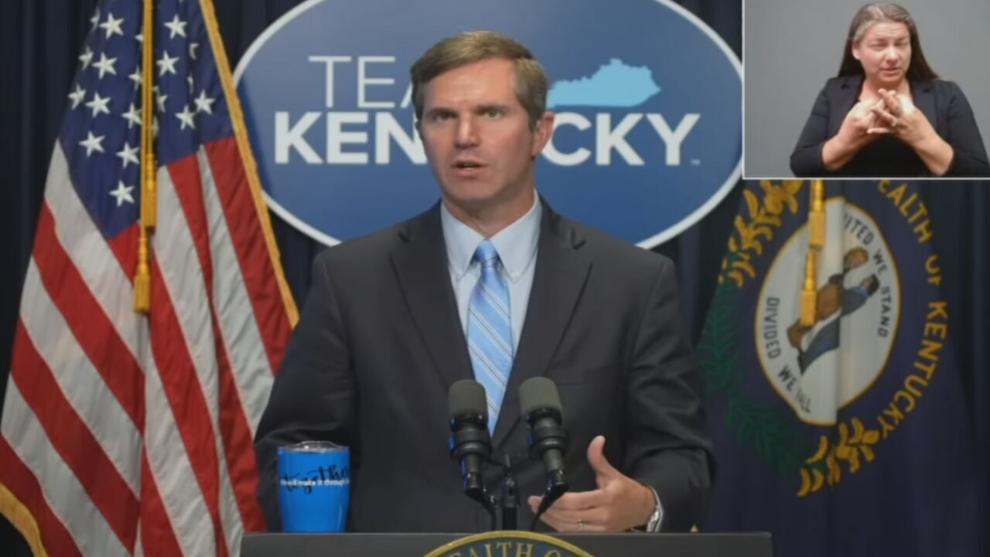 "This historic investment will expand high speed internet to more than 34,000 Kentucky families and businesses," Beshear said. "High speed internet is not just the infrastructure of the future, it's the necessary infrastructure right now."
Charter Communications received a $50 million grant to expand service in Jefferson, Oldham, Shelby, Spencer and Trimble counties.
According to a news release, the Finance and Administration Cabinet issued a Request for Proposals (RFP) last August. An evaluation team selected 12 applicants, representing 46 projects.
"These grants will lower the cost of construction so that our most rural areas will have access to this necessity of high-speed internet," John Hicks, Kentucky State Budget Director, said in a news release.
Charter Communications is one of the grant recipients and will be using $118,808,035 in total investments to help more than a dozen counties, including Trimble County.
"It's incredible. It really is," said Trimble County Judge Executive Todd Pollock. "I'm on top of the world on this one." 
Pollock says Charter asked for a $100,000 dollar commitment for the project, which will connect more than 1,500 homes.
"There's other counties all over the Commonwealth that are paying millions of dollars, you know, to get internet into their communities," Pollock said. "All we had to come up with was $100,000. Oh, that's a deal. Deal of a lifetime." 
Pollock says during the start of the pandemic, it became clear how crucial it is to have internet access. WDRB reported on how the lack of internet access affected school during nontraditional learning. 
"That's really when we saw it, you know, that how far behind the eight ball we were," Pollock said. "When the schools were shutting down, businesses shutting down. The calls just kept coming in you know, from people wanting and needing internet."
To Pollock, bringing in more internet access will not only fulfill a critical need, but could lead to economic growth for Trimble County.
He said between this investment and a separate, ongoing broadband project Charter had already started, they are on the way to getting all of Trimble County connected to the internet. 
"I hope people understand that just because they got approved for the funding, there's not gonna be internet tomorrow. It's gonna take some time, you know, to build this out," said Pollock. "But I think if they're patient that's gonna pay off because internet is coming. It's just — there's a lot of work to be done to get it there. And people are going to love it when they have it."
Related Stories: 
Copyright 2022 WDRB Media. All Rights Reserved.