SHIVELY, Ky. (WDRB) -- Mark Gering has lived on Glenview Place off Dixie Highway in Shively for 16 years, and during all that time, he said, a sort of black soot has built on his and his neighbors' homes.
Gering and many other Shively resident the build-up has long been a problem on their homes, but what's new is the city is threatening fines if it isn't cleaned in a matter of days. Gering believes the soot is coming from the nearby Brown-Forman Distillery. Typically, whiskey distilleries produce a type of "fungus" when the fumes from the alcohol mix with the air.
"The neighbors are starting to buy a darker color siding just to cover up the stains on the side of their house," Gering said.
Dealing with the fungus is something Gering has gotten used to over the years. But in recent years, he's begun to face fines from the city of Shively if the soot isn't cleaned up.
"Two years ago, they threatened to fine me $100 if I didn't clean my house," he said. "I think they gave me about 15 days then."
Earlier this week, Gering said he got another letter from the city once again threatening fines if he doesn't have the grime cleaned off his house. This time, the letter gave him six days' notice. He said it costs about $200 to have the house professionally cleaned.
"All the neighbors are having the same problem," he said. "Two years ago all the houses here had to get their houses pressure washed and they were all charged about the same."
An email to Brown-Forman was not immediately returned Thursday, and a message left for Shively's mayor was also not returned.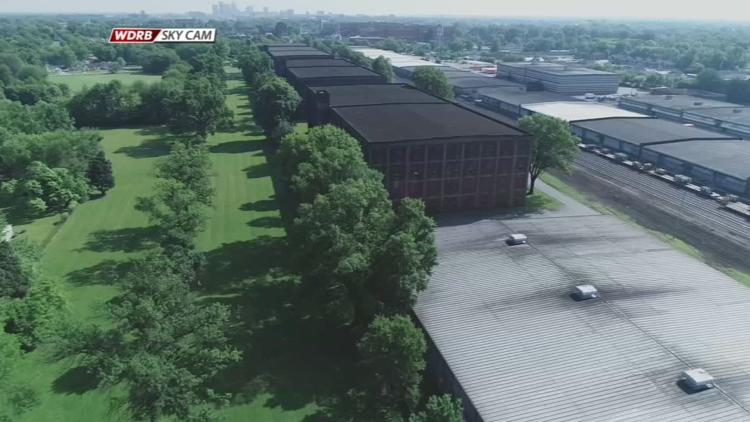 Gering said if fines are going to imposed, Brown-Forman ought to provide some sort of reimbursement for the clean-up.
"It's very frustrating, because I've got to come up with $200 in six days," he said. "It's not fair, especially because it's not our fault."
Copyright 2019 WDRB Media. All Rights Reserved.