LOUISVILLE, Ky. (WDRB) -- A structural problem on a bridge has closed a portion of the Bluegrass Parkway, near Bardstown, Kentucky.
Late Friday night, the Kentucky Transportation Cabinet (KYTC) suddenly closed the eastbound lanes of the Bluegrass Parkway at U.S. 31 East, due to a problem with a nearby bridge that crosses Beech Fork Creek.
Earlier that week, an engineer noticed while driving over the bridge that something wasn't quite right.
"There was a difference in the joint height," said Chris Jessie, the spokesperson for KYTC District 4. "And that kind of alerted them that hey, we need to look underneath and see what's causing this symptom."
That engineer alerted KYTC, which triggered an inspection. They found a raised joint, which made it unsafe for drivers.
All eastbound traffic on Bluegrass Parkway is now being detoured through Bardstown, while crews work on building a crossover for cars to use.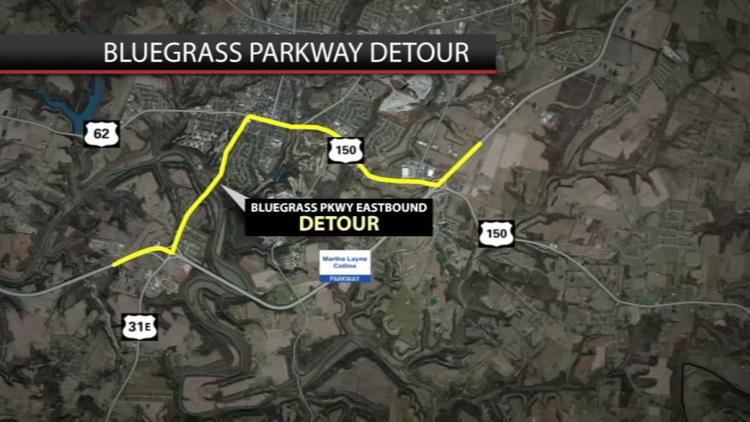 "We do believe what we have currently is just the best option of a limited set of options," Jessie said. "So we understand the frustration. We just ask folks to bear with us. We're going to get this resolved."
KYTC officials say the crossover may not be finished until the end of next week. It is unclear how long it will take for the bridge repairs to be completed.
Copyright 2019 by WDRB Media. All rights reserved.