WASHINGTON COUNTY, Ind. (WDRB) -- Indiana State Police say a death investigation is underway after a body was found as authorities searched for a missing person.
On Monday morning, the Washington County Sheriff's Department, along with ISP, was searching for 35-year-old Washington County resident Skyler Naugle in the area of Little York, Indiana.
Police say officers spoke with a property owner in Little York, and authorities say it's believed Naugle had been on that property before he disappeared. He was last seen by family on Monday, July 16, and was reported missing on Saturday, July 21.
Officials then obtained both a search warrant and permission from the owner to search the property.
"They were talking to one of the occupants of the residence and also the homeowner," said ISP Sgt. Jerry Goodin. "They gathered enough information to believe that Skyler Naugle has been at that residence before he came up missing."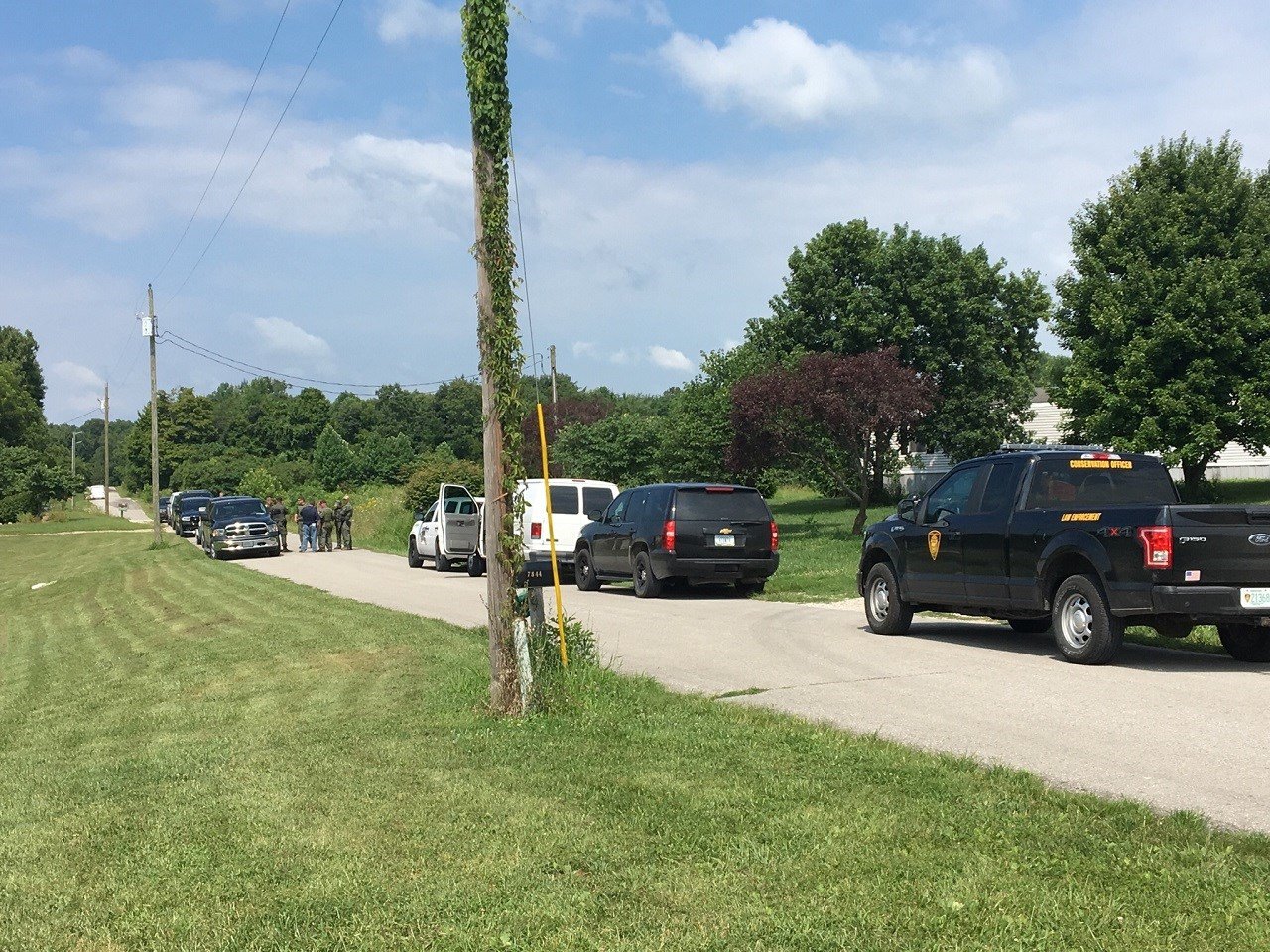 During the search, officers found a body in a wooded area near the home. Authorities say the person could not be identified, but it is likely the body is that of Naugle.
"The body was in a state of decomposition that we were unable to tell much about the body," Goodin said.
An autopsy is scheduled for Wednesday in Washington County to figure out the identity of the body and the exact cause of death.
Right now, everybody is a suspect, because we don't know exactly what we have going on," Goodin said. "We don't know who it is, and we don't know the cause of death."
Authorities are continuing to search for Naugle. Police say he's a 5-foot-7-inch white male with brown hair and brown eyes.
Anyone with information about Naugle's whereabouts or the body that was found is asked to call Indiana State Police at 1-800-872-6743 or the Washington County Sheriff's Department at 812-883-5999.
Copyright 2018 WDRB News. All rights reserved.