LOUISVILLE, Ky. (WDRB) -- The man police say admitted to stealing a car with a 5-year-old inside faced a judge Wednesday morning.
According to the Louisville Metro Police Department, 27-year-old Stephen Murphy stole a car from a gas station on Fegenbush Lane Tuesday morning.
The owner of the car says she left her daughter sleeping in the car so she could run into the store for "just a moment."
Police dispatched every available officer to look for the car once they learned there was a child inside.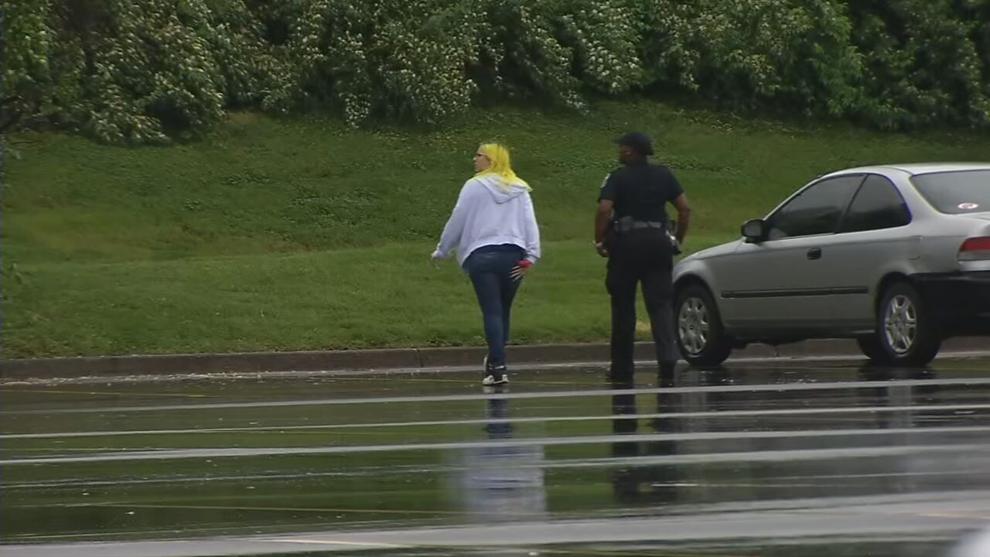 About an hour later, police found the car at the Meijer on Preston Highway about five miles away, with the girl still asleep in the back seat. But the suspect had already taken off.
A couple of hours later, a homeowner flagged down an officer after hearing a noise in her back yard not far from where the car was found.
Police found Murphy hiding in a playset in the back yard and arrested him.
"The county's position is that the facts and circumstances certainly cause a significant concern for the safety of the community," said Assistant County Attorney Kristin Southard. "This is an allegation of stealing a car that had a 5-year-old child in the back seat, the child then being left in Meijer parking lot."
Police say they were able to identify Murphy as the suspect after reviewing surveillance video, as he does have a criminal history.
He has several past charges in Jefferson County, including resisting arrest, as well as cases in Grayson and Franklin counties.
As for the young girl, she was unharmed.
Murphy has a bond set at $5,000, but if he posts it, he will still have to be on home incarceration.
Related story:
Copyright 2021 by WDRB Media. All rights reserved.