LOUISVILLE, Ky. (WDRB) -- Just over a week after its debut, the Louisville basketball court dedicated to Breonna Taylor has been vandalized.
Antonio Taylor, a member of Louisville's Civilian Review Board, sent WDRB News photos of the court at Lannan Park. In those photos, the court and mural appear to be splattered with paint in several spots.
The plans for the mural were announced last August in a call to action for artists to collaborate on its creation. Ultimately, both local and national artist worked on and finished the design. It was unveiled on June 4.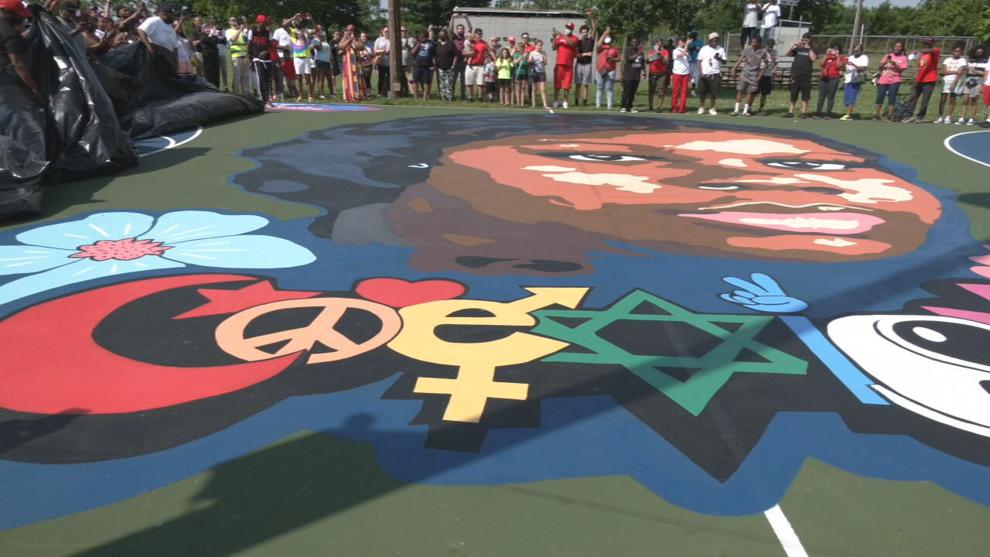 Councilwoman Donna Purvis, D-5, told WDRB News there are surveillance cameras in the park, and that the vandalism case is now in the hands of Louisville Metro Police.
Related Stories:
Copyright 2021 WDRB Media. All Rights Reserved.