LA GRANGE, Ky (WDRB) –  While moving into their new apartment, two off-duty police officers accidentally fired a bullet into the unit below, with the projectile missing an 11-year-old girl by just a few feet.
Keekee Todd's three children were home with their grandmother Saturday at the Oldham Oaks Apartments when they heard a loud bang.
"I was, like, freaked out," said Kay'leah Todd, 11, who was just feet from the bullet hole. "We were just watching TV and all I hear was it just sounded like a firecracker went off."
According to the incident report, KSP troopers Dustin Gross and Landon Terry told the Oldham County Sheriff's Office that they "thought it was empty and the trigger was pulled (and) the rifle went off because there was a round in the chamber."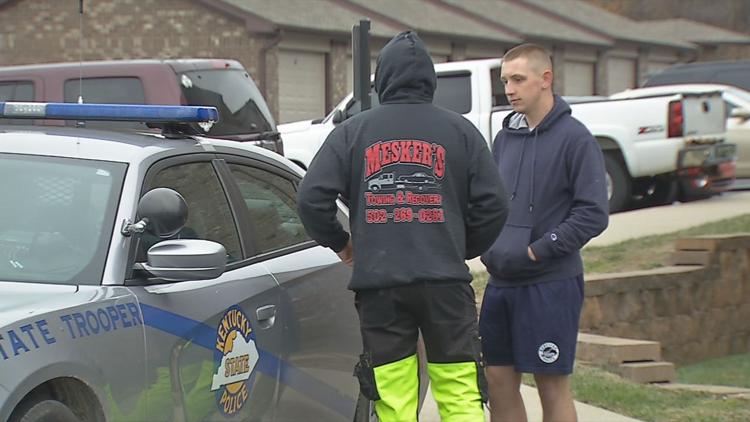 Kay'leah's mother, KeeKee Todd, called the incident "a careless accident" and said she was upset primarily because of the officers' apparent lack of accountability.
"The most frustrating part about all of this is that they did not come check on us," Todd said. 
The mother said that her husband even knocked on the officers' door, and they didn't answer.
"I wouldn't look for them to serve and protect over here knowing how careless they are," Todd said.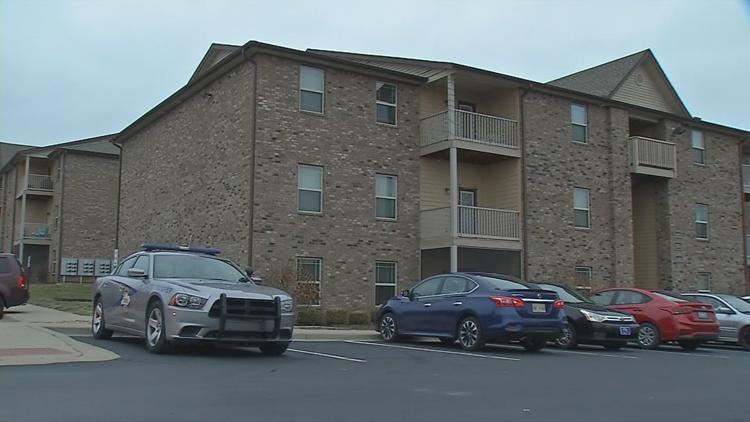 The two troopers are still in their probation stage and just finished training. They have been with the department for less than a year.
The Oldham County Sheriff's Office report also indicates that "neither of the two acted like they were going to contact their supervisor."
KSP told WDRB the officers are on administrative leave until the investigation wraps up.
The gun was a personal firearm – not one issued by KSP.
On Monday WDRB tried to talk with Terry, but he declined to comment.
Todd said that despite the incident, she hopes the troopers retain their jobs.
"I don't want them to lose their job - just learn. Learn from your mistakes," she said.
Copyright 2019 WDRB Media. All Rights Reserved.