BULLITT COUNTY, Ky. (WDRB) -- There aren't enough first responders in Bullitt County, so EMTs are being forced to work up to 36 hours straight.
EMS Director Mike Phillips, who oversees the county's 72 EMS employees, said 12 people are required each shift to run five ambulances. But because the agency is so understaffed, there aren't enough people to work.
"There have been 30 mandatory shifts given out over the course of ... since Jan. 1," Phillips said. "Out of the 30, 14 are voluntary."
After scheduling, employees are asked to voluntarily work overtime. When no one does, it becomes mandatory. But people don't answer their phones, so employees already on the clock end up working longer to cover the gaps.
So far in 2018, Bullitt County first responders have made 6,000 runs.
Automated text messages sent out to EMTs and obtained by WDRB News plead for employees to cover the extra shifts, even saying "Help us refrain from a mandatory. let's make a deal."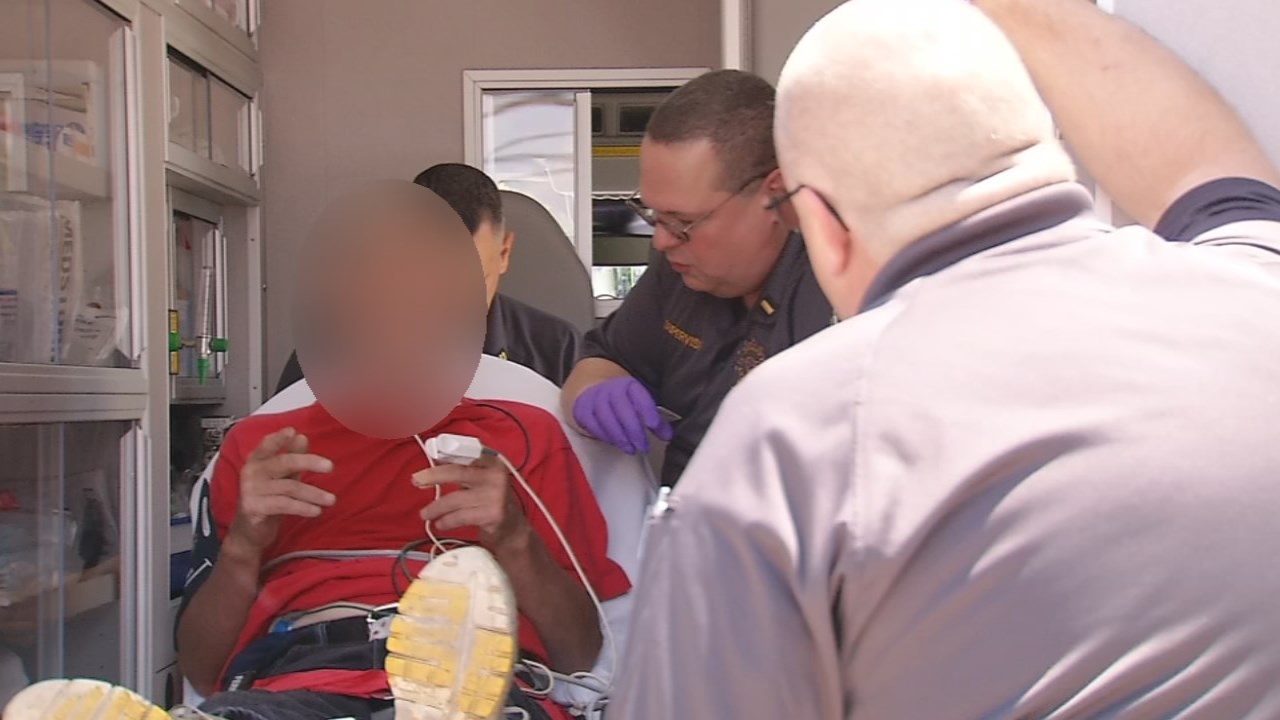 "Our mandatories have went up probably higher than we've ever had before in this last month, six-month period," Phillips said. "It's attributed to the shortage, employees on workman's comp, off injured employees, honestly, that need a day and are calling in."
Records show taxpayers spent more than $209,000 on about 8,800 overtime hours so far this year. While that's slightly down from last year, more of that OT is being forced on employees.
But it goes further than just having to get the shifts covered. Phillips said there are safety issues related to employees working 24 or 36 consecutive hours. He said employees volunteer to work 24-hour shifts because they may want a day off and they do get down time.
"We are allowed to sleep on duty here, and it just depends on the run volume and we can't predict ... sometimes it's busy," said Bullitt County Paramedic and Supervisor Joe Hamilton.
Officials say the shortage is the same as other counties but admit Bullitt County isn't paying a competitive wage for this field. Phillips said EMTs start at $13.50 an hour, and paramedics start at $17.75 an hour.
"You can leave here and make $4 to $5 more an hour and better benefits," Phillips said. "You have to do what's in the best interest of their family."
Because of that reality, Bullitt County is losing many EMS employees to Louisville-area fire departments.
"We're chasing our tails trying to get things straightened out, but until I get bodies in the seat, it's going to be a continuation," Phillips said, describing morale at EMS as "low" because people are getting paid more elsewhere.
There have also been several recent crashes involving Bullitt County ambulances, two of which happened just last month. Some residents are concerned about how many hours those employees were on the job. 
"The one that rear-ended the vehicle was on his 11th hour," Phillips said. "The one that turned, ran into or turned too short into the bay door was on her 21st hour."
Investigators say one ambulance driver was actually trying to avoid a $10 safety cone and scraped a garage, causing $3,000 in damage. Phillips said she was on a 36-hour shift.
"According to the statement she gave to the safety officer when he reviewed it, late hours or overworked was not an issue," Phillip said while also admitting that the OT issue is a concern with seven openings now and more expected.
"Out of the 30 mandatories, we found one employee was mandatoried into a 36, and that's not supposed to happen. Period."
Phillips and his staff are now discussing how to reorganize coverage to make it easier on employees.
"The good thing is that concerns were apparently brought to (WDRB News) ... and they're not being brought to us," he said. "And the good thing is there is no reflection in patient care."
Phillips said there will be weekly meetings to address overtime and to look at ways to hire and retain employees.
Copyright 2018 WDRB Media. All rights reserved.