SHEPHERDSVILLE, Ky. (WDRB) - Bullitt County Public Schools will start the school year off with a new superintendent.
Jesse Bacon comes from Flemingsburg, Kentucky, where he was a middle school principal. Bacon comes from a family of educators. He's been a high school teacher, an assistant principal and a principal over the last 14 years.
In his first year, Bacon hopes to build strong relationships and get students college and career-ready. But during his first days and weeks, Bacon plans on getting a better understanding of what's working and what needs improvement at the school district.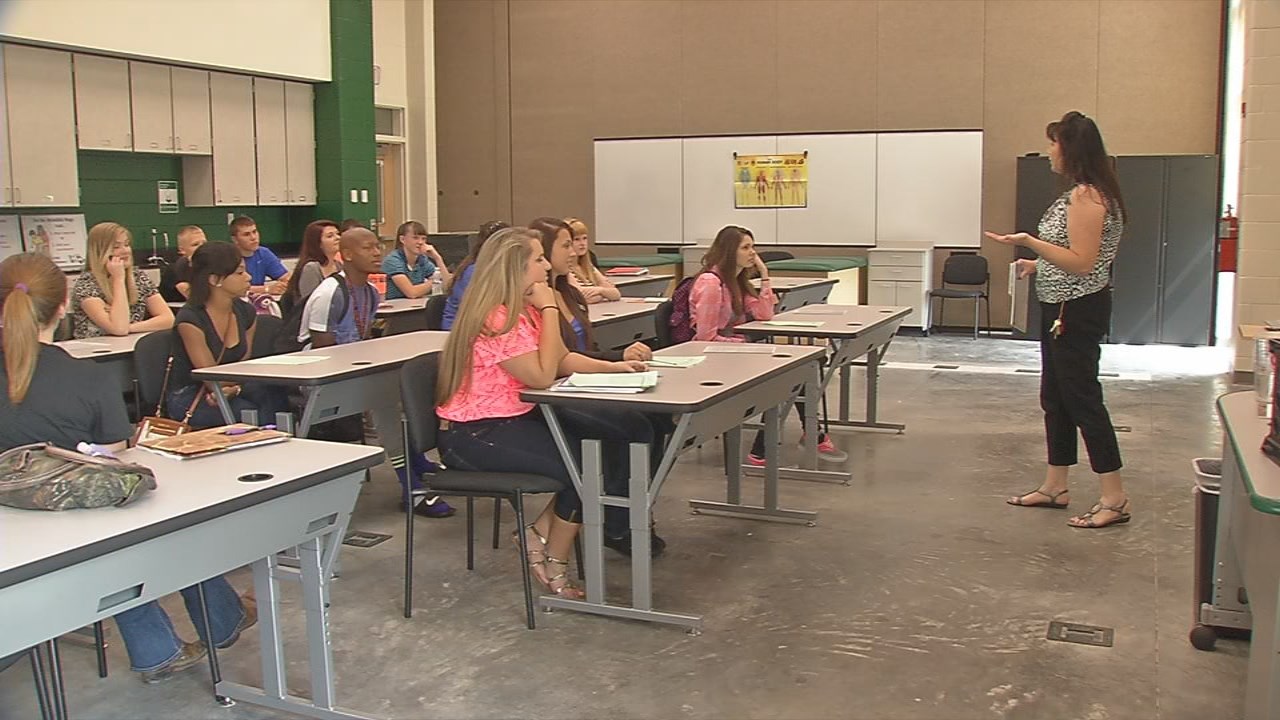 "For me, it's about listening and learning as much as I possibly can," Bacon said.
In his new superintendent role, he hopes to move the district forward and give students many opportunities that set them up for success.
"College and career readiness has been a huge initiative here in the district, and we want to continue that, expanding on the different career opportunities students have," Bacon said.
Bacon wants students to know about the expansion of the Work Ready Scholarship program. High school students will now be able to apply for scholarships to take dual credit career and technical education classes.
"So if we've got freshmen who want to come in and are interested in pursuing technical careers in those areas, then they can graduate with up to 30 hours of college credit with no cost," he said.
Elementary students won't be getting report cards with As, Bs or Cs anymore starting this year. Kindergarten through fifth grade students will be going to standards based report cards.
"You'll be reported out on how students are doing on each individual standard," Bacon said. "If they're mastering it, ready to move on, or they're approaching mastering on those standards."
The report cards will provide more information on what students can do well and what they still need to work on.
Bullitt County students go back to school August 8, 2018.
Copyright 2018 by WDRB News. All rights reserved.