LOUISVILLE, Ky. (WDRB) -- Stacks of twisted steel and bricks behind a fence show signs of progress on a new Goodwill campus in west Louisville. 
Demolition started last week at the old Sypris Technology manufacturing plant near South 28th Street and West Broadway, making way for what Goodwill Industries of Kentucky is calling its first "opportunity campus" in the commonwealth.
"Where people can come get programs and services that they need in order to put themselves on the pathway to productivity and self sufficiency," said DeVone Holt, vice president of external affairs at Goodwill Industries of Kentucky. 
There will be no secondhand store at the opportunity campus, which will be more than just a Goodwill headquarters.
Leaders say the 400,000-square-foot site will be a hub for resources: social services, financial assistance, entrepreneurship training, job placement, mental and behavioral health and more. 
For Holt, a West Louisville resident, it's personal. 
"Oh man, I drove by this site for many years and watched it decay," he said. "Now, to be part of a rebirth is one of the most exciting things I've ever done in my professional career."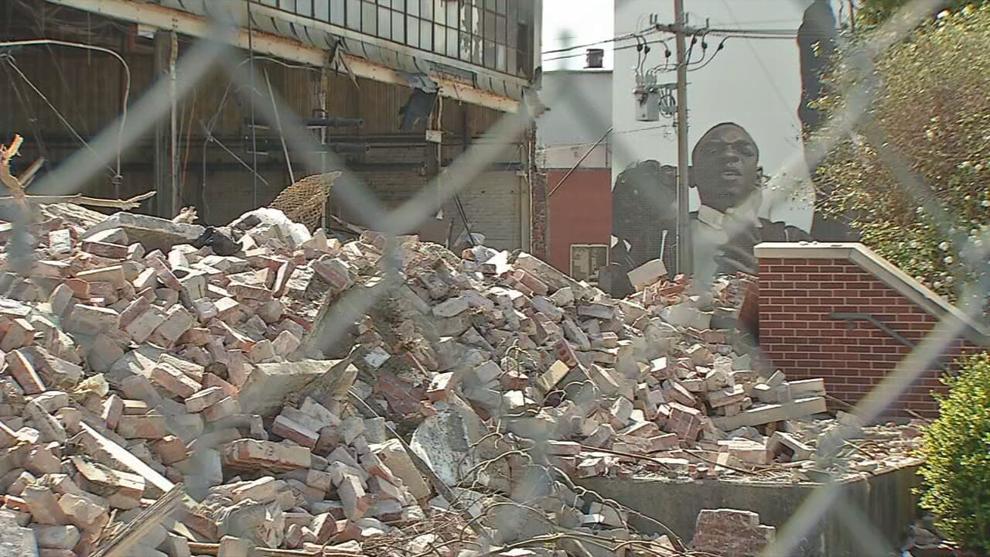 Goodwill's opportunity campus is not far from the place where David McAtee was shot and killed by a Kentucky National Guard member in June 2020 and a food mart, dubbed a "nuisance," that the city is trying to close.
It's also right next door to a Kroger that was looted last summer.
"You can always turn something that people think is bad into something good," said Tammy Hawkins, a member of the Parkland Business and Development Association. "It (will) give people a second chance. You don't get too may second chances to get it right." 
Goodwill is still talking with community stakeholders, like Hawkins, on what they want to see in the project. She owns the Parkland Neighborhood Food Mart and a daycare center also located in the community. 
"The one good thing I do like about (Goodwill) is they're trying to be on the ground," Hawkins said. "You don't find too many businesses in the area that want to participate. They come in the area but they don't want to patriciate."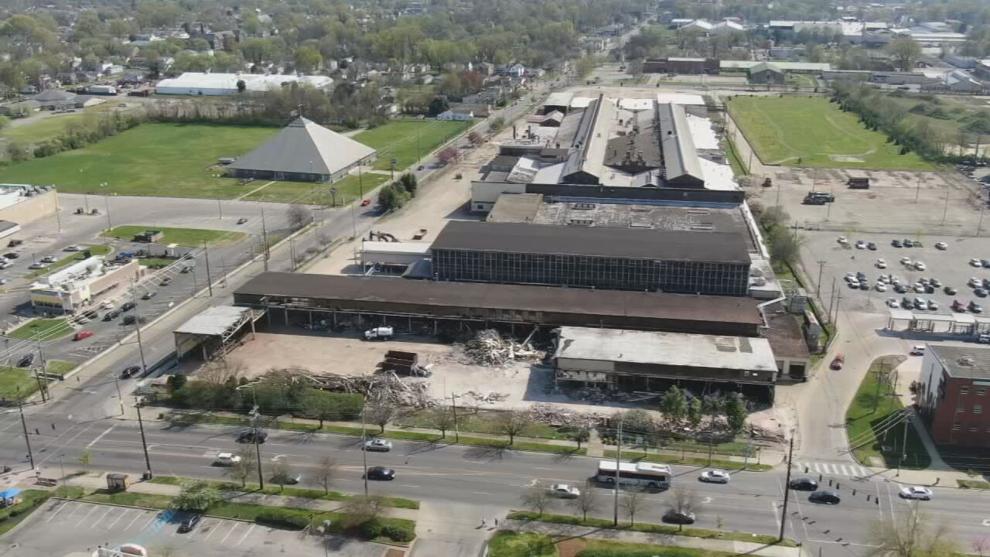 Because designs are not yet complete, there's no price tag on the project, but Goodwill recently received a $10 million donation from McKenzie Scott, the ex-wife of Amazon founder Jeff Bezos. Organizers are also planning to bank on more fundraising, grants and tax credits to complete the build.
Construction is expected to last into 2023.
"For people in this community who have for too long seen brownfield sites and unfinished projects, this is one that will see the light of day," Holt said. 
After so much heartache, this corner may be turning a corner in Parkland.
"The community definitely needs it," Hawkins said. 
Related Stories: 
Copyright 2021 WDRB Media. All Rights Reserved.