ELIZABETH, Ind. (WDRB) -- Demolition is underway at Horseshoe Southern Indiana as crews build a new casino on dry land for the first time in 20 years. 
Earlier this week, crews began tearing down the valet parking area near the casino's main entrance. Horseshoe's current casino boat is still docked on the Ohio River, but parent company Caesars Entertainment chose to move the gambling operations to dry land after a change in Indiana law a few years ago.
Renderings depict what the casino, restaurants, and entertainment venue and retail outlets will look like once construction is finished.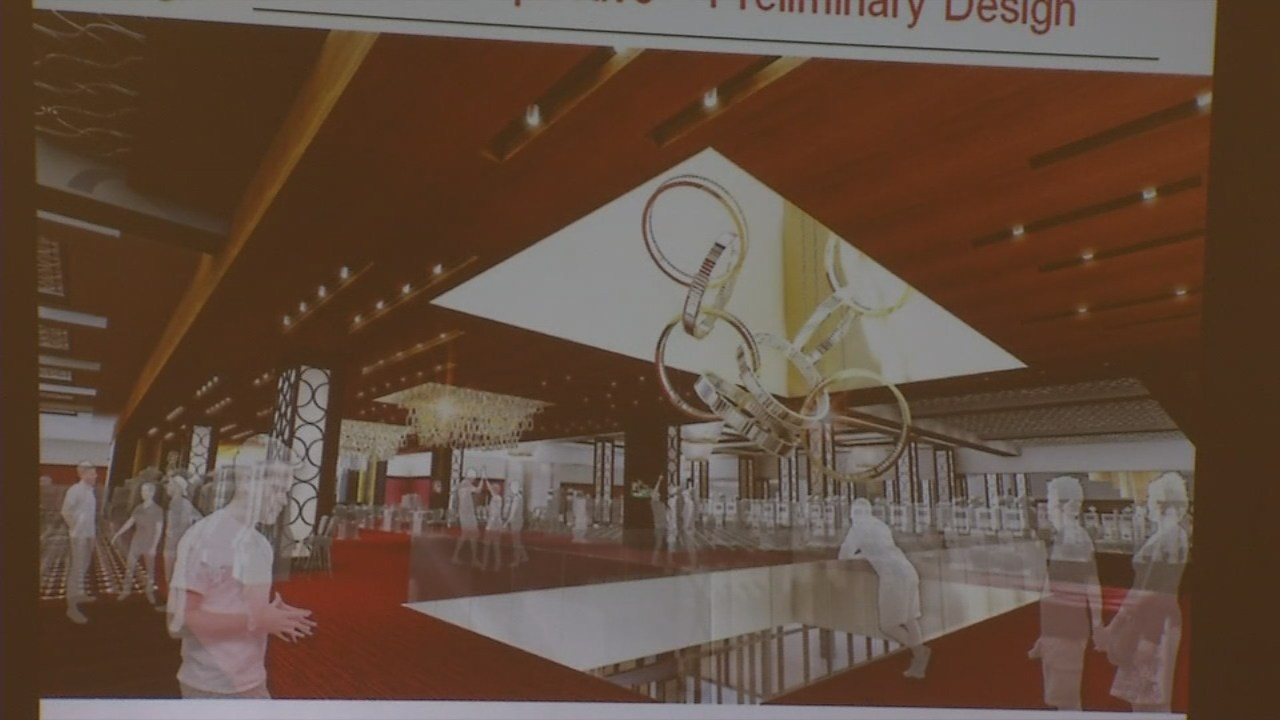 And the casino posted a time-lapse video on its Facebook page showing some of the demolition earlier this week. 
The project calls for renovating existing meeting and convention spaces. 
There will be an outdoor balcony, windows for natural light and a new ventilation system.
The new gambling facilities will include both smoking and non-smoking areas.
Even though there are concerns about flooding after high waters forced the hotel and casino to shut down earlier this year, in an April interview Horseshoe Southern Indiana's general manager said that it still makes sense to build the new state-of-the-art casino in that location. He say it will be built high above ground, and operations will take place at an elevated level. 
The riverboat will likely be sold after 20 years of operating as a casino. 
The expansion is expected to be finished by the fall of 2019, but that date is subject to change. 
Previous:
Copyright 2018 WDRB Media. All rights reserved.