LOUISVILLE, Ky. (WDRB) -- A new restaurant in downtown Louisville doesn't want customers to have any doubts about where the ingredients are coming from.
In Season opened in early May as a fresh take on healthy eats like salads and harvest bowls. The daily routine in the kitchen involves slicing, dicing, cooking and baking, making everything by hand.
"We're a scratch kitchen," operator and co-founder Daniel Passafiume said. "We cook everything from scratch."
Everything in the In Season kitchen is fresh — like really fresh. Hours ago, many ingredients in their salads and bowls were yanked from the dirt.
"We focus on foods in peak seasons," Passafiume. said.
And that's even easier when you're the chef and the farmer. So the restaurant is quite literally farm to table.
"We started our own farm to kind of help learn what it takes to grow your own food," he said. "We're growing all different kinds of fruits (and) vegetables."
The In Season Farm is on 11 acres tucked away in an area near Fern Creek. Passafiume said he and the farm manager, Stephen Parvin, are a couple of "agriculture nerds" that harvest twice a week, which they said is a perfect combo for the In Season concept.
"How food gets to our plates — people have kind of lost touch with it, I think," Passafiume said. 
"I think it's getting back to our roots," Parvin added.
So far, they're planting on about 1 acre with everything from lettuce and strawberries and bee hives (fresh honey coming in 2022, Parvin said) to things you might not expect in Kentucky, like saffron and citrus.
Parvin said how they farm is as important as what they farm. A grant from the United State Department of Agriculture will help them build three tunnels that will be about 30 feet wide by 100 feet long. The structures will help them grow year-round.
"(They'll use) geo-thermal energy to get it hot enough to heat it throughout the year," he said.
The In Season Farm is designed to be in a constant cycle of planting, harvesting and feeding the restaurant.
"The goal is to really supply as much as we can to the restaurant," Passafiume said. "But a realistic goal that we shoot for is probably 60-70%."
The name speaks for itself. Everything on the menu is in season, so meals will change throughout the year.
"I think it is important to have your food as fresh and as local as possible," Parvin said. "It's hard work, but ... you know that you're doing something good."
What In Season doesn't get from the farm is still sourced as local as possible. Chicken comes from Indiana, and beef comes from a farm in Lexington. The team also hopes to one day sell produce at farmers markets and to grocery stores.
In Season is at 324 West Main St. in Louisville. To learn more or order online, click here.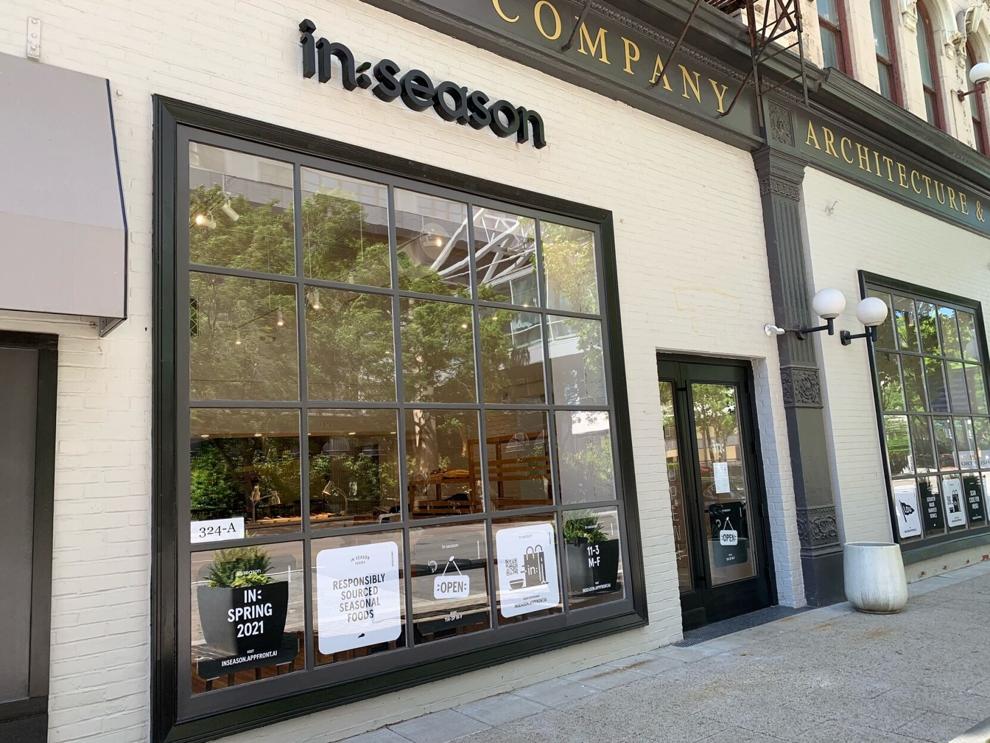 Related Stories:
Copyright 2021 WDRB Media. All Rights Reserved.