LOUISVILLE, Ky. (WDRB) -- Food, bourbon and music are in the spotlight at this weekend's Bourbon & Beyond.
The festival kicks of Thursday at the Highland Festival Grounds at the Kentucky Expo Center in Louisville.
More than 80 bands will take the stage over the four-day event include Pearl Jam, Chris Stapleton, Kings Of Leon, Jack White, Brandi Carlile, Alanis Morissette, Greta Van Fleet, The Doobie Brothers 50th Anniversary and more.
In addition to the lineup of bands, dozens of chefs will be doing culinary demonstrations to showcase the best of Kentucky cuisine.
Kentucky Restauranteur and Chef Ouita Michel says Bourbon and Beyond is an experience unlike any other and shows off all the Bluegrass has to offer.
"One thing I really love about Bourbon & Beyond is that they were brave enough to tie the spirit, the food and all the music together in a really young way, and a really new way. And at that, but we've been doing that for centuries in Kentucky. And so yeah, I'm super thrilled, and I love being on the big stage. It's a little scary, but that's one reason I bring in all my friends with me. "
Michel says one of the recipes she will demo is her bourbon sauted apples, which includes lighting a little fire in her pan. She's going all out for the event to show the connection between Kentucky food to music and the art. She will include a poem by George Ella Lyon called "Where I'm From" that will be read by her culinary director, Tyler McNabb. Anna Harrod will play a fiddle, and artist Brenna Flannery will be doing a live painting during the demo.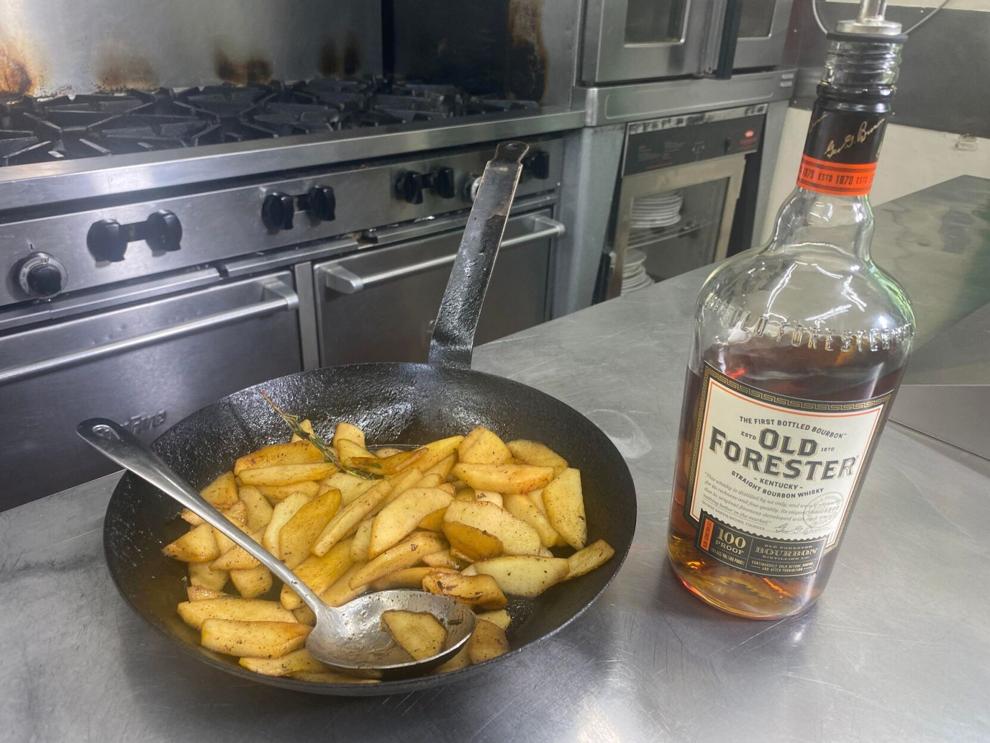 "My career is all about expressing what is truly Kentucky. What is Kentucky's cuisine what makes our cuisine unique. What makes a special and it all boils down to people places and ingredients. And I think we have a great culinary story to tell and I've spent my career trying to tell it," Michel explains.
Everything Michel is presenting on the plate is from a local farm. "There can be no Kentucky cuisine without the Kentucky farmer," she says.
Other notable chefs doing demonstrations on the Kentucky Venues Culinary Stage includes hosts Ed Lee and Chris Santos of respective Top Chef and Chopped fame.
They will be joined by renowned chef personalities including Amanda Freitag, Antonia Lofaso and Damaris Phillips, among others. In addition, James Beard nominee Anthony Lamas of Louisville's Seviche will be providing a fine dining experience for Beyond VIP and Rocks guests throughout the festival weekend.
General admission and VIP passes are still on sale at BourbonAndBeyond.com 
Copyright 2022 WDRB Media. All Rights Reserved.