LOUISVILLE, Ky. (WDRB) -- The city's professional soccer team is partnering with a Louisville-based coffee roaster to pay for refugee children to play soccer.
According to a news release, Louisville City FC and Heine Brothers' Coffee are releasing a new coffee mug. Proceeds from the sales of the mug will go toward funding a recreational soccer program set up by Kentucky Refugee Ministries as part of the Highland Youth Recreation league.
"Louisville City fans have loved our local Heine Brothers' coffee for years," said Louisville City President Brad Estes, in a statement. "Now we can show our LouCity pride while drinking from a custom-designed reusable LouCity mug."
Proceeds from the $7 mugs will be used to support Louisville's immigrant communities by providing children with soccer equipment, gear, registration fees and transportation to soccer events.
The new mugs went on sale on Thursday at all local Heine Brothers' locations. They will also be on sale at the LouCity Team Store at 4th Street Live! and at merchandise tables on LouCity Game Days.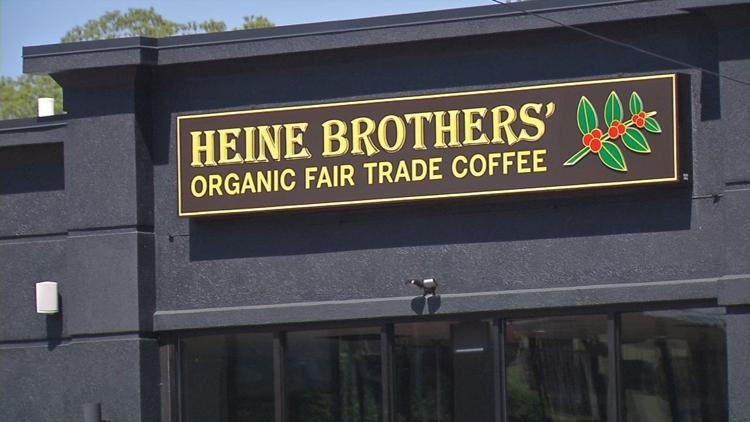 "Louisville City is doing such great things to help build Community," said Mike Mays, president of Heine Brothers' Coffee, in a statement. "We are truly excited to partner with them to support the HYR - KRM Youth Soccer Program. And, Nathan's mug design is a lot of fun!"
The mug was designed by artist Nathan Weaver and depicts feet of all shapes and sizes kicking gold and purple soccer balls. An inscription reads, "Can I Kick It? Yes, You Can!"
An additional inscription reads, "A lot can be learned with a ball at your feet. That's why we believe every kid deserves the chance to kick it around the pitch. So on behalf of Heine Bros' and LouCity FC, proceeds from the sale of this cup will go to the Highlands Youth Recreation / Kentucky Refugee Ministries Youth Soccer Program."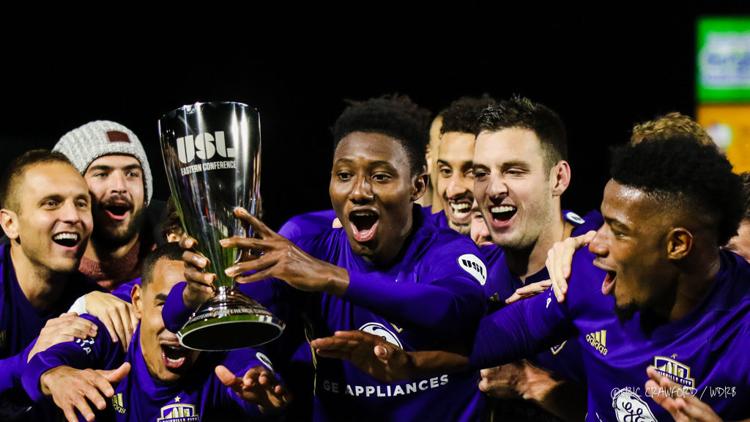 Mario Sanchez, Louisville City's Director of Youth Development, as well as members of the team, have joined HYR and KRM for weekly clinics.
"We believe soccer is for everyone," Sanchez said in a statement. "Seeing the kids get a chance to connect and communicate through their love of our beautiful game is incredible."
According to the news release, fans will get a discount on fill-ups at local Heine Brothers' locations, and mugs purchased at Heine Brothers' stores will come with a $5 off ticket coupon for upcoming LouCity matches.
Mugs purchased at the LouCity Team Store or at matches will have a coupon inside good for a free fill of coffee, tea, iced coffee or cold brew at any Heine Brothers' location.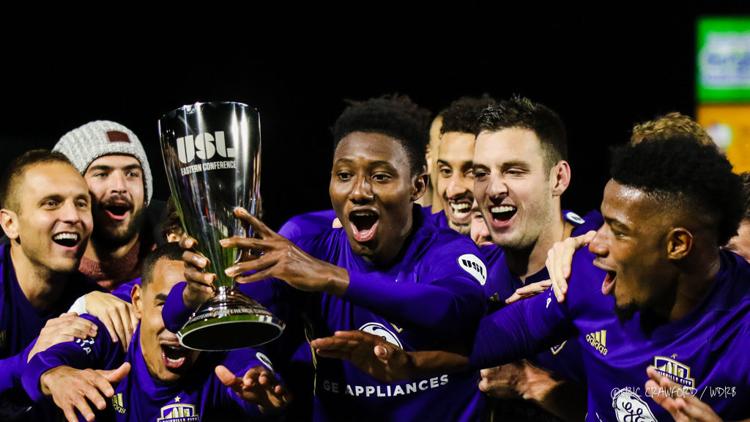 Related:
Copyright 2019 by WDRB Media. All rights reserved.