LOUISVILLE, Ky. (WDRB) -- Saying "Yes to the Dress" is a pivotal moment for brides-to-be, and one Louisville bridal store is helping them say "yes" without the price tag. 
Brides Across America, a nonprofit that gifts wedding gowns to military and first responders, pairs up with bridal salons around the country twice a year to give away free dresses. 
Sophia's Bridal, on Shelbyville Road, is hosting one of the events and hopes to help up to 50 brides say yes to the dress over a two-day event. 
"Even just in the last year we've seen dresses getting a lot more expensive because of everything going on in the world," Sophia' Bridal manager Gina McIntosh said. "So to be able to take this one thing off of their plate after all they've done for us is just...it's very special, it feels good to be able to give back to them in that way."
Bride Charlotte Olson traveled from Minnesota to take advantage of the deal on Wednesday, and ending up walking away with a dress that would have cost near $1,300. 
"Amazing, I cried," she said. "It's great. I didn't want to take it off. It was absolutely worth it, probably the best thing I'll do for my wedding." 
Olson, who is in the Army National Guard, said it was a unique way to be appreciated for her continued service to the country.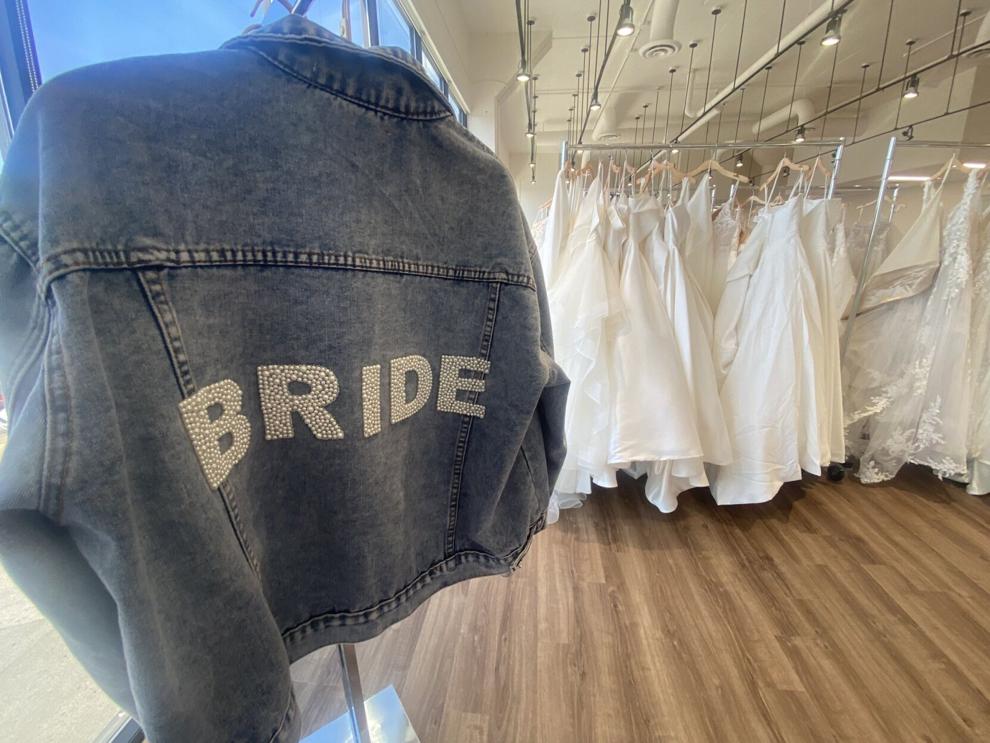 "It's great to have something that gives back to not only what I've been doing, but what other women have been doing in the service," Olson said. "It's very moving and it's important to have that extra support that knows that it's not just the guys that are out there." 
Sophia's Bridal hopes to bring the event back to Louisville in the future. 
"We just love all the outpouring of love that we've gotten for this event and we hope to be able to do this for years to come," McIntosh said. 
As of Wednesday afternoon, the bridal store had seven appointments available for Thursday after some last-minute cancellations. 
Online registration requires a $75 donation to Brides Across America followed by setting up a specific appointment time in advance. Details on how to qualify and register is on Brides Across America's website.
Copyright 2022 WDRB Media. All Rights Reserved.