LOUISVILLE, Ky. (WDRB) -- A social club that supports new local businesses and creators celebrated its first anniversary on Sunday.
The Somebody Society held an event with around a dozen vendors at Parlour Pizza in downtown Louisville. Local designer Lexie DeLain founded the social club in hopes of bringing people together and promoting local businesses.
"At the events we love to work with local businesses, or up-and-coming artists to get them in the eyes of future customers or clients," DeLain said. "It's a giant support system where we can be somebody that we've always wanted to be, so if the club can be any part of somebody growing their business or their goal or their dream, I want to be a part of it."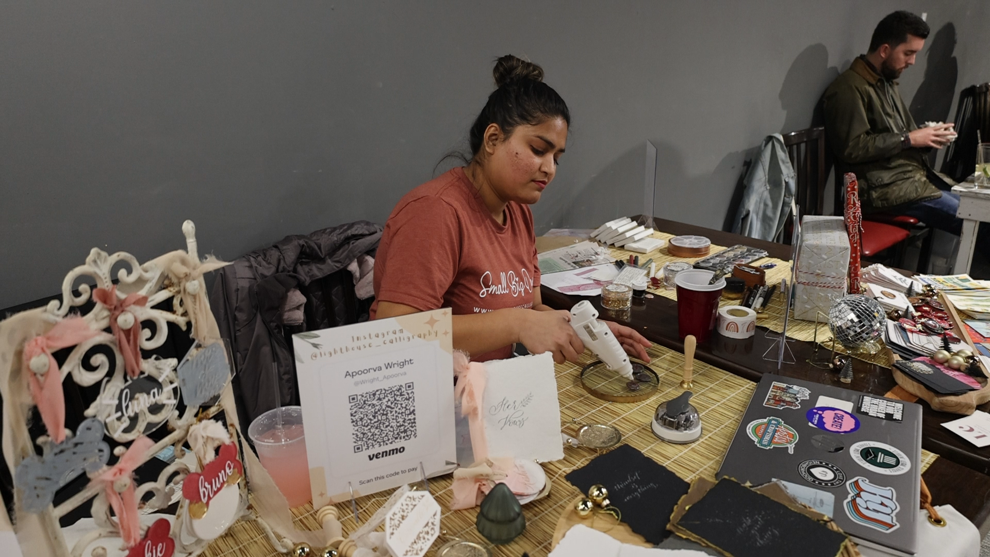 Apoorva Wright picked up the hobby of calligraphy during the COVID-19 pandemic. She's turned that hobby into Lighthouse Calligraphy, setting up her first booth on Sunday.
"The first time is very intimidating, it's a great place to start because I know Lexie since a few months now, and she has been a really great friend, just the event coordinator as well," Wright said. "I feel like I'm in the middle of friends and it's not that intimidating, but still getting prepared is a very scary."
Wright, who is from India, hopes to grow her business into a full-time operation, which would allow her to work remote and visit family.
With multiple artists performing live music, there were more than 50 people in attendance on Sunday.
The pop-up events are typically held monthly. Events have been held at Old 502 Winery, Germantown Social, Cherokee Park, among other venues. 
As the social club grew, more vendors and artists became interested in participating.  
"Local businesses, people will reach out to us saying, 'Hey, could we ever pop up at your event or can we showcase our talents at your event?'" said DeLain, who lives in Louisville. "I'm always open to working and supporting other businesses."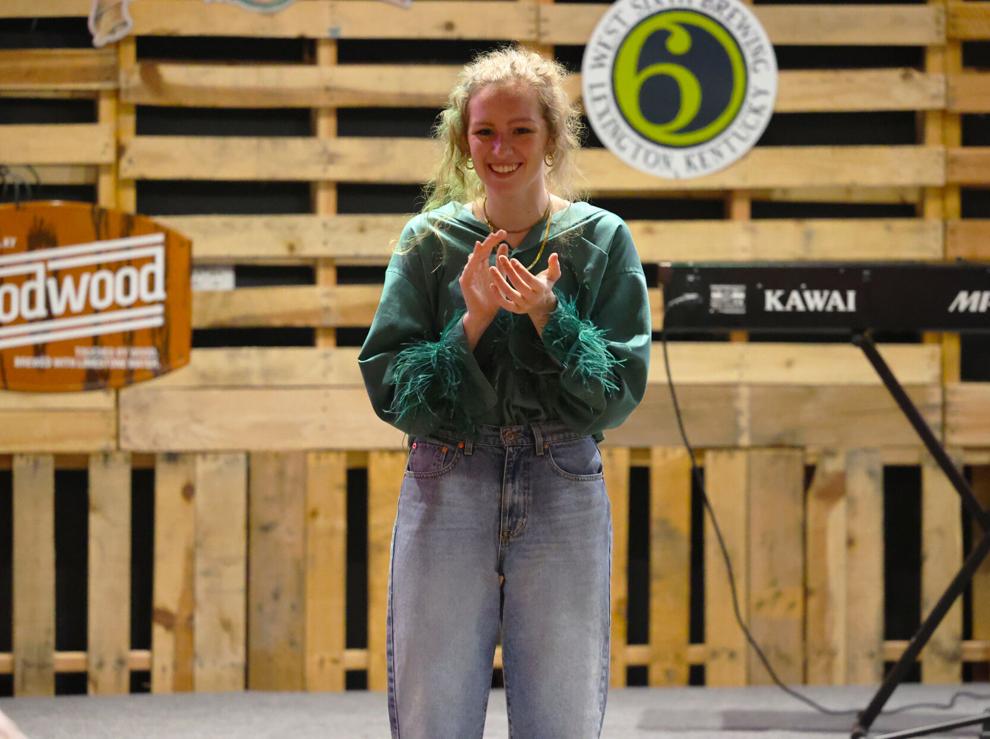 While attendees of the events are typically between the ages of 21 and 35, DeLain said they've had people as young as 18 years old and as old as 65. People have learned about events from its social media pages.
DeLain encourages vendors and artists who are just starting out to build up their network.
"I'm very open to if someone's brand new, you have to start somewhere," DeLain said. "I've always been really thankful for people who supported me, so I want to be able to do the same."
The Somebody Society plans to expand to Lexington, Cincinnati and Nashville in the future. To learn more about upcoming events, click here. 
Copyright 2022 WDRB Media. All Rights Reserved.