NEW ALBANY, Ind. (WDRB) -- There may be light at the end of the tunnel for New Albany businesses that have been affected by ongoing construction: the Main Street Revitalization Project could be finished before the end of summer. 
It's welcome news for businesses like the Purple Pearl Skin and Beauty shop at 202 Pearl Street, which is just off Main Street. 
The view outside of the business' window is construction equipment. 
"It's definitely louder, you know, we are trying to have patients relax and inject patients," said Purple Pearl owner Wendy Banks. "It sounds like they're coming through the building."
But the construction has caused more issues for Banks than just noise. 
"Elderly patients definitely don't want to deal with with all that, not being able to park somewhere and horrible traffic and it's not safe," she said.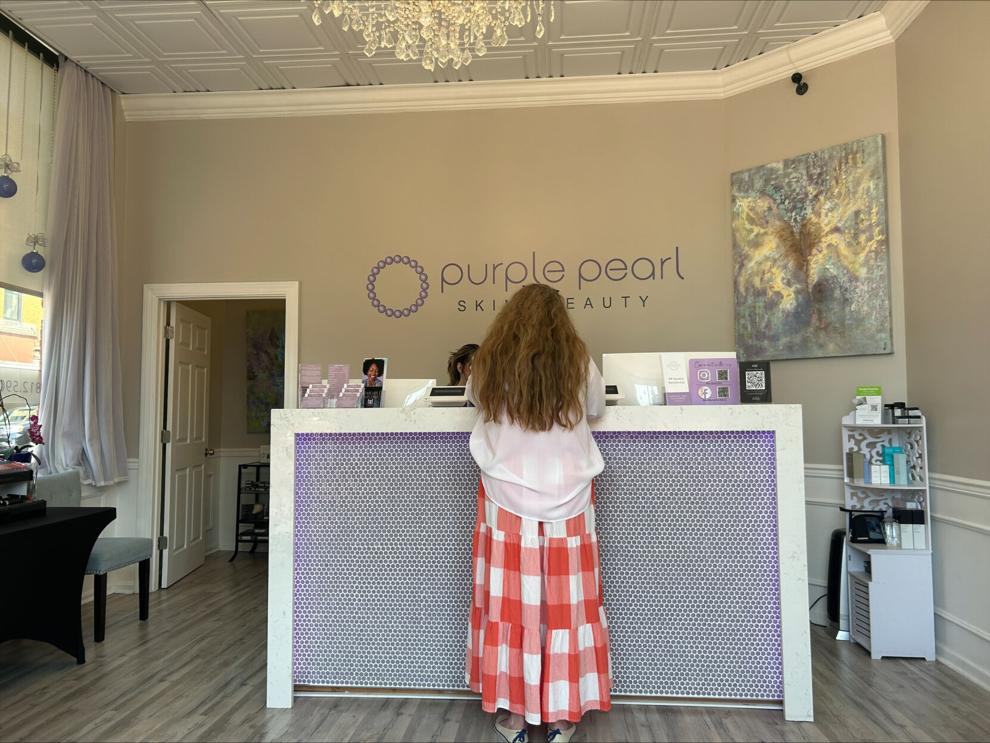 Crews with MAC Construction & Excavating began working on the north side of Main Street back in April, after completing work on the south side. That means customers who want to access businesses on or near that side have to navigate an obstacle course just to get to the front door.
City Engineer Larry Summers said construction crews are updating the city's storm systems, and adding new water and gas mains. They are also creating sidewalks with bump-outs to make the area safer for pedestrians.
Summers acknowledged the hardships construction has caused for businesses.
"Unfortunately, with any sort of construction, there's quite a bit of pain that does go with that," he said. "We will do our best to mitigate that as much as possible."
All of this construction is occurring while work is also being done on the Sherman Minton, which connects New Albany and Louisville — adding another challenge for people driving to and from downtown New Albany
"And when we first heard about the Sherman Minton, we were looking at if there was ways to postpone the Main Street construction, but it just didn't work out," said Summers.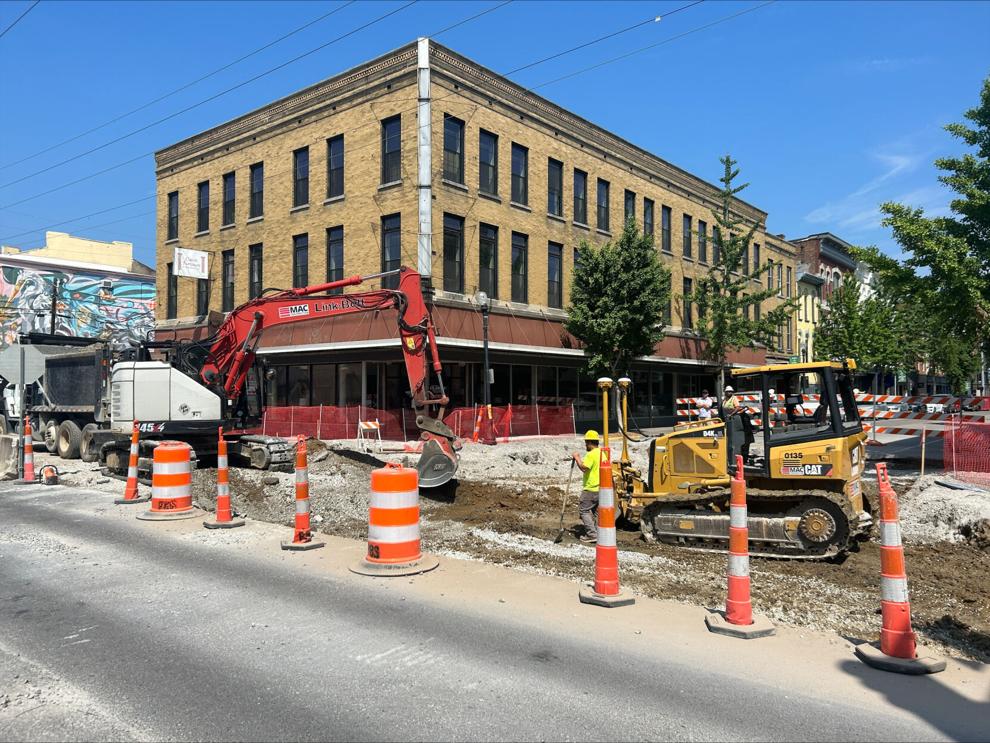 Banks said since her business is based on appointments, it has remained busy. But many neighboring businesses haven't been as lucky.
"Some of the smaller like boutiques and restaurants that people just kind of go to in passing, I don't think have been as busy," she said.
Summers said patience now will pay off in the long run.
"But when this project is done, the impact of the project is going to be so substantial that they're going to be able to reap the benefits of this project," he said.
"I'm looking forward to more foot traffic, more people being able to access this downtown area, and being able to go outside and hopefully sit on a picnic table and have lunch," said Banks.
City officials expect construction to be mostly complete by late August. In the meantime, city officials urge people to continue supporting downtown businesses. You can park for free behind the Floyd County Family YMCA.
Related Stories:
Copyright 2023 WDRB Media. All Rights Reserved.