LOUISVILLE, Ky. (WDRB) -- A brand new playground is giving every child the chance to swing, slide and smile.
Shiny new equipment has been installed at Fern Creek Park. 
Donated by Delta Dental of Kentucky, the playground is a gift to the Miracle League of Louisville. It's specially designed to be fully accessible to all children, including those with disabilities.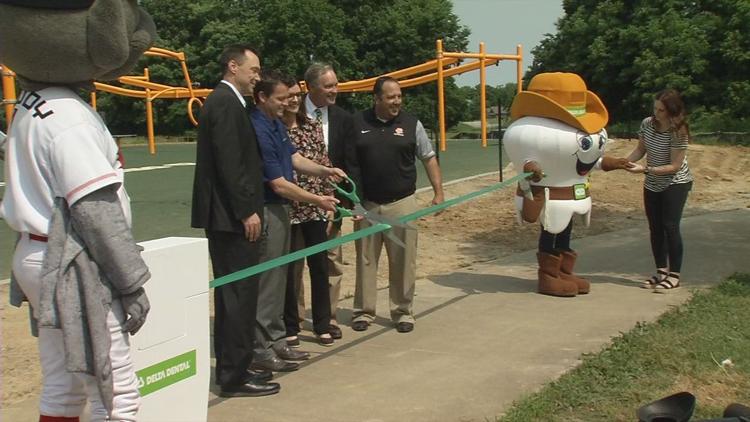 Delta Dental of Kentucky said it was thrilled to be part of a project that would bring kids together, no matter their differences.
"Our mission and what we believe is that everyone deserves to have a happy and healthy smile," said Brian Hart, chief revenue officer for Delta Dental of Kentucky. "And there is no better place to see children with a happy and healthy smile than out on the playground having fun."
The $200,000 donation also helped create an all-inclusive baseball field next to the playground that Miracle League will use for its games.
Copyright 2019 by WDRB Media. All rights reserved.