LOUISVILLE, Ky. (WDRB) -- As customers and guests begin to venture out again, several local businesses are struggling to find enough workers. 
According to Sarah Davasher-Wisdom, president and CEO of Greater Louisville Inc, industries like tourism, hospitality, manufacturing, health care and restaurants have been hit the hardest.
"The past year has really impacted the entire business community," she said. 
Hotels are seeing more guests make reservations, but some, like the AC Hotel by Mariott on East Market Street, are having a difficult time getting positions filled. 
"That's a struggle right now, trying to get people back to work," said Ann-Maire Rzyczycki, the hotel's assistant general manager. 
Rzyczycki said several employees were laid-off early in the COVID-19 pandemic, and many of them have since found other jobs and won't be returning to the hotel. 
"They had to do what they had to do to survive as well, so finding other employment elsewhere, we totally understood," she said. 
Right now, she said the hotel needs about 15 new hires to fill several open positions. 
Garwood Linton owns Red Tree, a furniture and home goods store with locations in NuLu and at Louisville's Paddock Shops. The Paddock Shop location just opened in November, and Linton said he can't find enough people to fill out applications. 
"People, we're finding, don't want to work or aren't applying to work," he said. "It just seems like younger people aren't really applying. I don't know if they're living with their parents and their parents are paying their way, but we're finding a lot of that going on."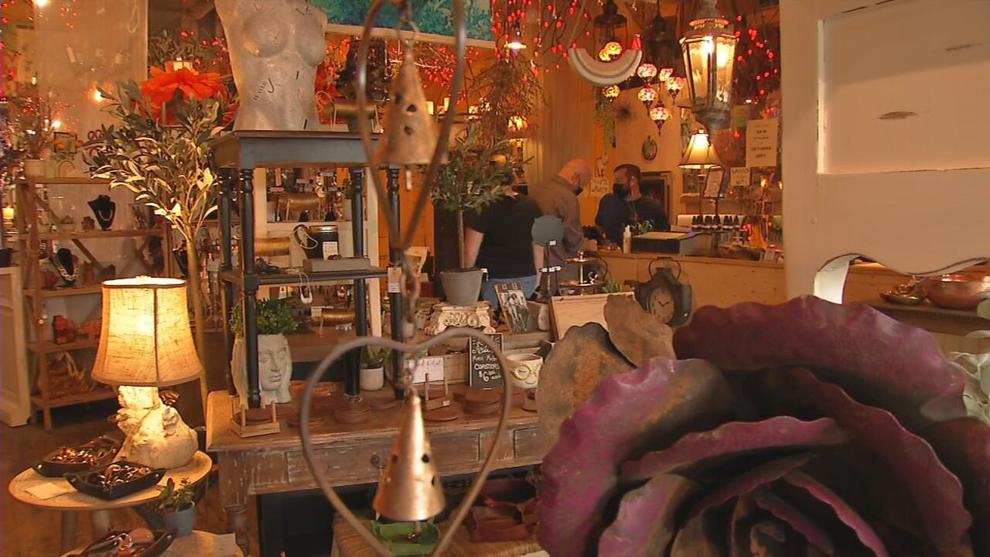 He said he's balancing things by pulling employees from the NuLu location over to the Paddock Shops when necessary, but he's hoping to find people to fill those open spots. 
Davasher-Wisdom said there's not one clear answer as to why people aren't returning to their previous jobs. 
"Certainly, unemployment has been a factor, and people did find other things," she said. "If they developed a sense of security and happiness in their new role, they might not be going back to their other role, because they're already on a good path."
She also said some day cares haven't reopened, and many parents are still staying home to keep their kids. 
According to Davasher-Wisdom, the industries struggling the most are the ones unable to change their business model to allow employees to work from home. 
"We know that remote working is really becoming more of a standard thing," she said. 
To help combat this issue and connect people with jobs, GLI is forming a career acceleration network. Davasher-Wisdom said the program will be launching soon, and additional details will be provided at that time. 
"One of the reasons we're launching the career acceleration network is to create a pipeline of Louisvillians that can move to low-wage, low-skilled positions to skilled positions that are higher wage," she said. 
She said career pathways will be built across employers, and 13 businesses have already signed on to be part of the program. 
She's also encouraging people to get vaccinated as a step for businesses in the community to move forward. 
"We do think that one important step employers can take right now is incentivizing employees to get vaccinated or incentivizing anyone to get vaccinated," she said. 
To contact GLI and learn more about the career acceleration network, email Christine Tarquinio at ctarquinio@liveinlou.com
Many restaurants are also hiring right now. Stacy Roof, president and CEO of the Kentucky Restaurant Association, said she will forward any restaurant workers' resume to restaurants. Just email stacy@kyra.org.
Copyright 2021 WDRB Media. All Rights Reserved.