LOUISVILLE, Ky. (WDRB) -- Just through the doors of the Swaminarayan Temple, a Hindu temple on Bardstown Road, are sacred rooms now scarred by hate.
A poster of a Hindu god was marred with black spray-paint. A chair in the temple's sanctuary was brutally punctured with a knife, which was left lodged in the seat. Most disturbing to the temple members: Someone spray-painted a hateful message on a bulletin board, which denounced temple worshipers as "foreign b*****s."
"The desecration of this temple is heartbreaking," Louisville Metro Police Chief Steve Conrad said Wednesday.
Conrad believes one or more broke into the temple between Sunday night and Tuesday morning and committed burglary, vandalism and a hate crime.
But if and when someone is caught, Commonwealth's Attorney Tom Wine said it'll be hard, or likely impossible, to punish them with Kentucky's hate crime law. While the law doesn't allow prosecutors to charge a violator with a hate crime, it does allow a judge to impose a slightly harsher sentence if he or she finds a criminal acted intentionally "because of race, color, religion, sexual orientation, or national origin" of the victim.
"[That statute allows] a judge to deny probation in certain cases or deny shock probation in certain cases," Wine said.
However, only certain crimes apply.
According to Wine, in the case of the vandalism of the Hindu temple, third-degree burglary (the act of breaking into the temple) would not apply. Neither would the damage done to the temple unless it surpasses a certain dollar value.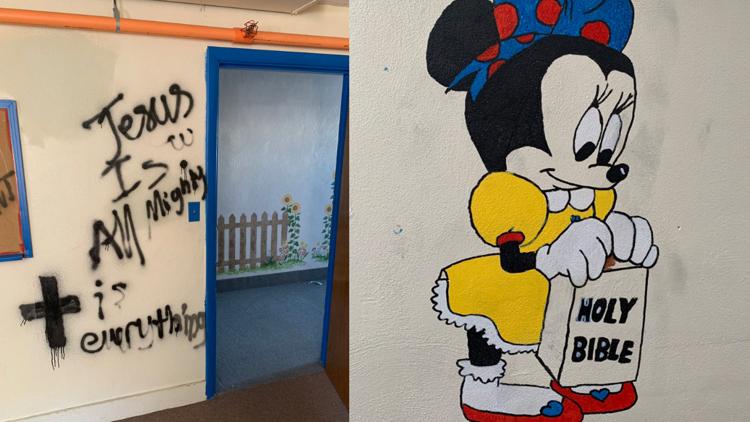 "You have to do at least $1,000 worth of damage before this statute kicks in," Wine said. "If I got to a Jewish cemetery and spray-paint a swastika all over some of the headstones, it may cost only a few hundred dollars to clean up what I spray-painted, but the psychological impact that I've had on the Jewish community far exceeds that value."
So, speaking generally, Wine said what happened at this temple seems to be yet another example of how the current hate crime law is practically meaningless.
"Our current statute really just needs to be torn up," he said." It has no value to us as prosecutors."
With that said, lawmakers like Sen. Gerald Neal (D-Louisville) are working on a fix.
"I went down the road of trying to establish a separate crime of hate, or a hate crime, with penalties that are associated therewith," Neal said.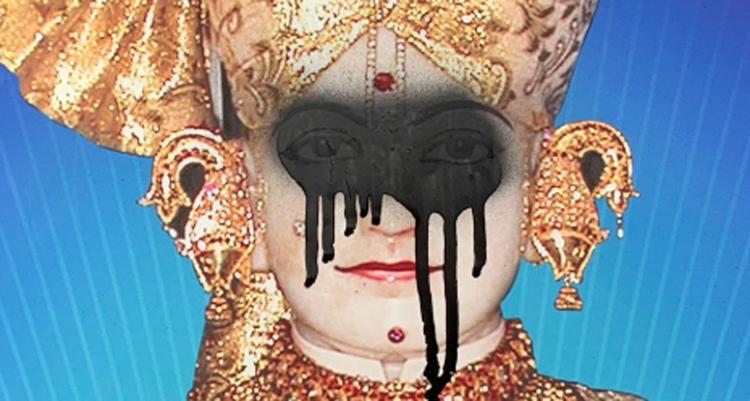 He's filed a bill that would repeal the current law and replace it with something he thinks would be a better tool for prosecutors like Wine.
He said he's optimistic about his bill but said, whatever is passed, he hopes lawmakers will give prosecutors more teeth to go after hate crimes.
At this point, no one has been charged for the crime. And at last check, LMPD hasn't identified a suspect. LMPD encourages anyone who knows anything that could help to call its tip line at 574-LMPD.
Related Stories:
Copyright 2019 WDRB Media. All Rights Reserved.