LEITCHFIELD, Ky. (WDRB) -- A Central Hardin High School senior was called to the library at the end of school Friday and got a huge surprise.
Jackson Flanagan's family and friends were there for the big moment when he got into the U.S. Naval Academy, a moment the Boy Scout has been dreaming of since he was a freshman.
"I started filling out my application process this past summer, and it took a long time," Flanagan said. "I had to get the appointment and everything. I thought in my head there's a pretty good chance that this may not happen. So, I had plan B and C worked out. And, sure enough, plan A worked out."
Flanagan knew he was being considered, because Congressman Brett Guthrie nominated him.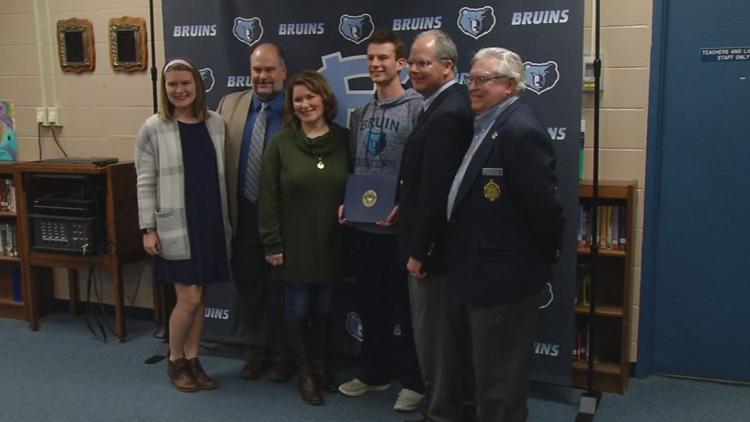 He said he's not sure what direction he'll take now, but he said he may try to become a Naval Aviator.
Copyright 2019 WDRB Media. All Rights Reserved.