LOUISVILLE, Ky. (WDRB) -- Four teenagers are recovering after a drive-by shooting on the Watterson Expressway Thursday night.
All four of the teenagers were brought to University Hospital after they were shot while driving on the expressway.
Christopher 2X, a community activist, says witnesses were shaken by the attack.
"I did talk to some individuals who were in that proximity in the neighborhood where the gunshots went off, and they said it was pretty horrific as far as the level of gunfire that was heard," he said.
Louisville Metro Police say Thursday at about 8:20 p.m., three boys and a girl were in a vehicle traveling westbound on I-264 near the Bells Lane exit,  when someone started shooting at them from another vehicle.
Investigators learned the vehicle was traveling in the same direction as the victims, but they have not been able to find who is responsible.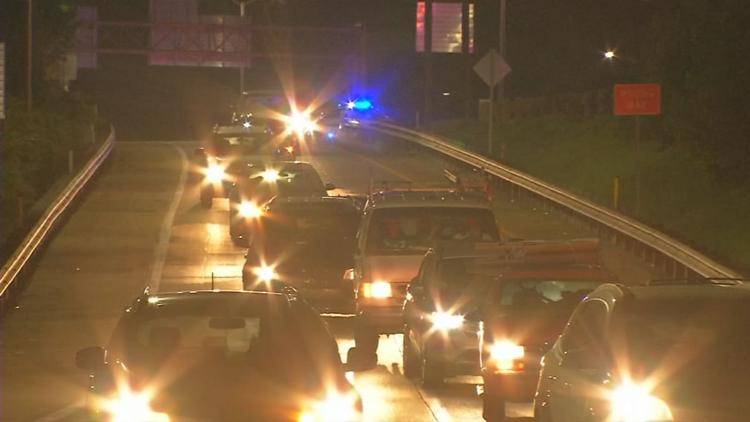 Police say all four of the teens were hit at least once, but they are all expected to survive.
Christopher 2X, who often works with children and families affected by gunfire, says even though the victims will physically heal, they will still have to live with the memory of the attack for the rest of their lives.
"Being in that car, and that many rounds flying in the car, and what's going through your mind," he said. "And even if you're young -- and young people put up that game face of, 'I'm okay, I'm okay.' They're not okay."
As of Friday morning, police had not identified any suspects and no arrests had been made.
Anyone with any information is asked to call the police anonymous tipline at (502) 574-LMPD.
Related:
Copyright 2019 by WDRB Media. All rights reserved.