LOUISVILLE, Ky. (WDRB) -- We're 56 days away from the most exciting two minutes in sports – the Kentucky Derby. All signs show things are totally back on track, but it takes a lot of people to make it all run smoothly.
For Tayler Kiser, Saturday was her shot to get a job she has always dreamed of, working under the twin spires.
"I think it will be a lot of fun to be in the community and involved in something that is so big in our state and see kind of what it's like behind the scenes," said Kiser.
Kiser was one of numerous people who attended Churchill's job fair – jobs that will not just be for the big day but for all of Derby Week and the 44-day Spring Meet, which goes from April 30 to July 4.
"Just being a part of an event this size and what it means to the state of Kentucky and Churchill Downs would be a top priority to come on board," said John Lenzini from Pritchard Sports.
Churchill Downs officials are looking for those who are inspired – especially with a passion for hospitality and big events – one that brings in $350 million to the local economy.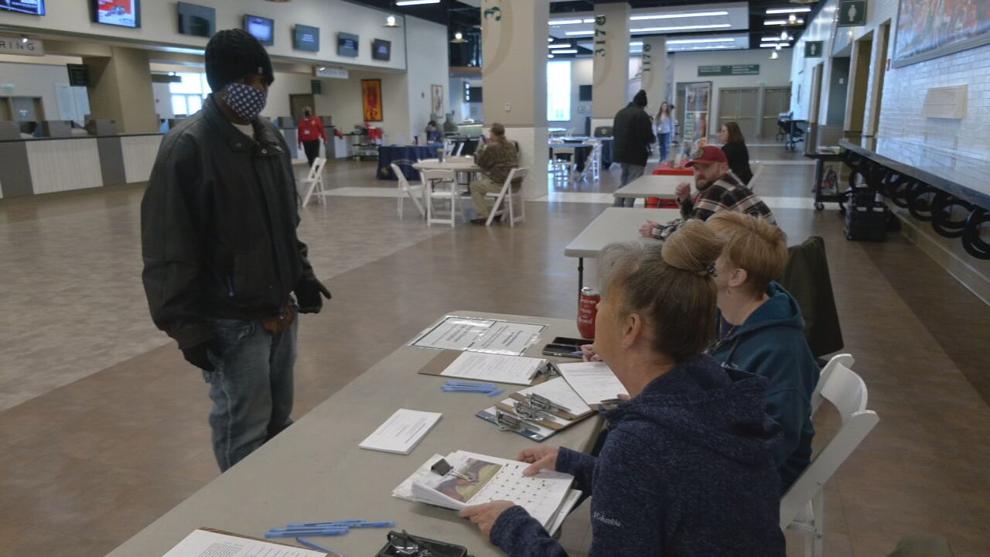 All together with the track and vendors, more than 1,000 positions are looking to be filled.
"Whether it be from food and beverage to security management, housekeeping, whatever the opportunities present themselves that is what we are looking for," said Churchill Downs Human Resource Director Lori Brock, "People want to be a part of something iconic and this is their opportunity once a year in Louisville to be part of something like this. It's worldly recognized."
After a time when the world is now moving past COVID-19, the job fair is a way to say racing is back.
"It's been tough to gain and retain employees, so we are trying alternative methods to bring people out," said Lenzini.
After the application process, good news for Kiser – she was hired on the spot to be a server.
"I'm a single mom of two so I am hoping this will pay of some debt or put a little chunk of change in the bank to get a nice little cushion for emergencies," said Kiser.
For more information on current job opportunities, click here.
Related Stories:
Copyright 2022 WDRB Media. All Rights Reserved.