LOUISVILLE, Ky. (WDRB) — A proposed track-and-field complex in the Russell neighborhood took a key step forward Friday as Louisville Metro government and the Louisville Urban League announced they have completed a long-awaited development agreement.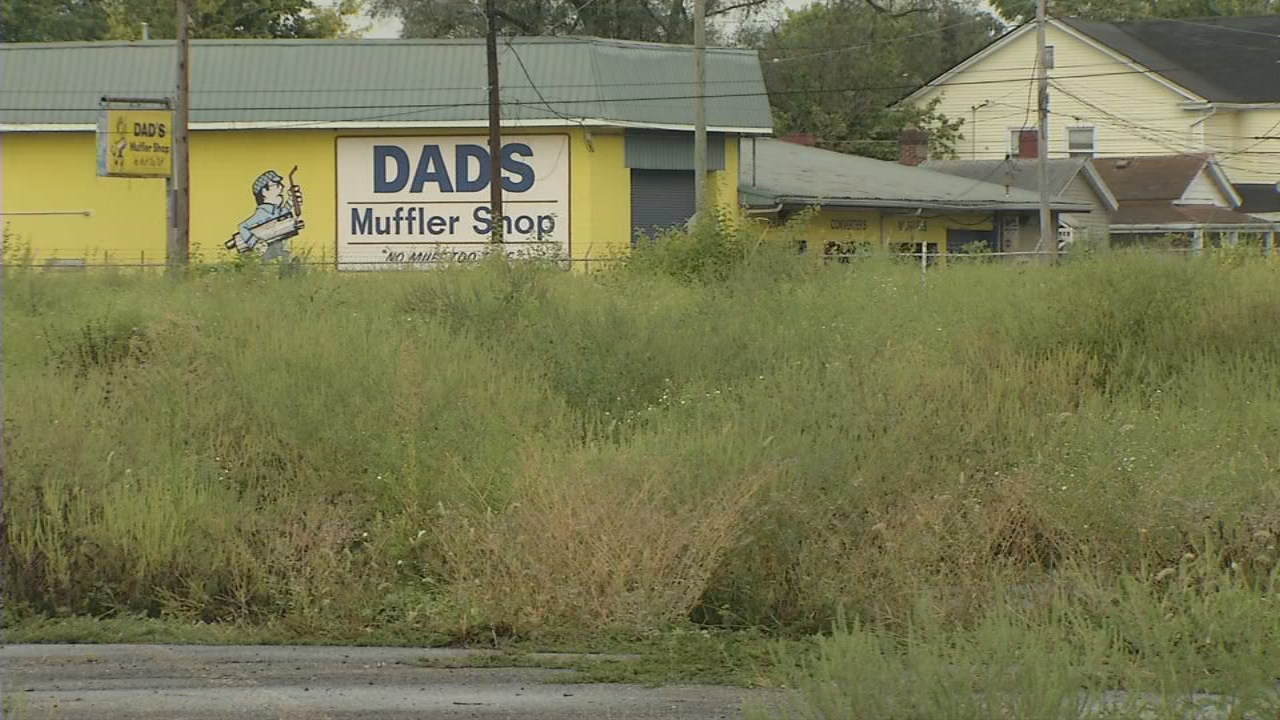 The deal formally sets aside $10 million in city-backed bond proceeds for the $30 million project and requires the remaining funds to be pledged by the end of the year.
Sadiqa Reynolds, the urban league's president and CEO. told reporters that she is confident that $20 million will be privately raised this year ahead of a planned construction start in early 2019. 
Speaking to a crowd at Central High School, she said the development is a response to a longstanding lack of investment in the city's western neighborhoods and policy failures. Besides indoor and outdoor track-and-field facilities, project officials envision retail and office space on the 24-acre site at 30th Street and Muhammad Ali Boulevard.
"If you think this is just about sports, your imagination is so limited. This is about watching people fly that look like you," Reynolds said. "This is about turning on the news and seeing somebody from your neighborhood being spotlighted. This is about 20-to-30,000 people coming into west Louisville needing a hotel or somewhere to eat .This is about economic development happening in this space."
The local urban league is working with the National Development Council, which helps steer investment to low-income communities, and also is looking at corporate and philanthropic donations, naming rights and other revenues, Reynolds said. 
The development agreement also requires the urban league to apply for state tourism incentives in the next 45 days and provide proof of financing for the indoor track and parking areas by Dec. 31. 
It also sets goals for work on the project that includes 20 percent minority participation for all contractors and five percent for women-owned companies; and hiring Louisville-area residents for at least 75 percent of all project jobs.
The indoor track complex will vie for high school, collegiate and other championship events, said Karl Schmitt, president and CEO of the Louisville Sports Commission.
"You will have athletes from all over the United States, colleges and a lot of athletes from around the world who go to college in America coming into this neighborhood," he said.
Metro Council President David James said he expects members will approve the $10 million city contribution when it votes on the budget for the fiscal year 2019 budget on Tuesday.
"It's vitally needed in west Louisville," he said. "It's a great project."
Mayor Greg Fischer, who announced the tentative selection of the track-and-field project last September, said Friday that it is part of an effort to invest in western Louisville and help conquer the so-called "Ninth Street" divide.
"A divide as they call it today, they need to see that as a bridge," Fischer said. 
Related Stories:
Copyright 2018 WDRB Media. All rights reserved.