LOUISVILLE, Ky. (WDRB) -- Metro Louisville's Christmas tree arrived in downtown Monday morning.
In a typical year, thousands of people would gather in downtown Louisville for the lighting of the tree, but this year that part of the Light Up Louisville celebration has been cancelled.
Loaded on the back of a truck, the giant tree was driven into downtown Louisville from a home near Norton Commons. Then crews took over, freeing the tree, and hoisting it high into the air using a crane. It was then lowered across from Metro Hall, ready to be decorated.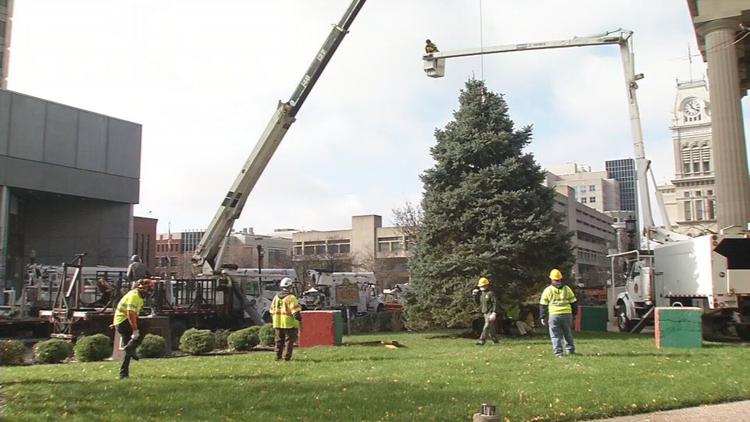 Mike Corner from Bob Ray Company has been driving the annual Christmas tree into downtown for years and takes his job seriously, even dressing the part in a red suit. He says there are a lot of moving parts to the process.  
"You've got to get everybody to cut it down, get the crane there and get LG&E to pick up one side and put it on the trailer and tie her down, and picks up a lot of traffic," said Corner.
While Light Up Louisville will look different in 2020, the tree will still be decorated for the holidays.
Copyright 2020 WDRB Media. All Rights Reserved.