CLARKSVILLE, Ind. (WDRB) -- A Clarksville firefighter came to the rescue of a furry friend.
The Town of Clarksville posted pictures to Twitter on Wednesday of the cat being rescued from a power pole.
So Purrrrrrfect! Today Clarksville Firefighters rescued a cat that was stuck on a power line pole. #TheyDoItAll pic.twitter.com/wVyscfck6v

— Town of Clarksville (@TownClarksville) January 9, 2019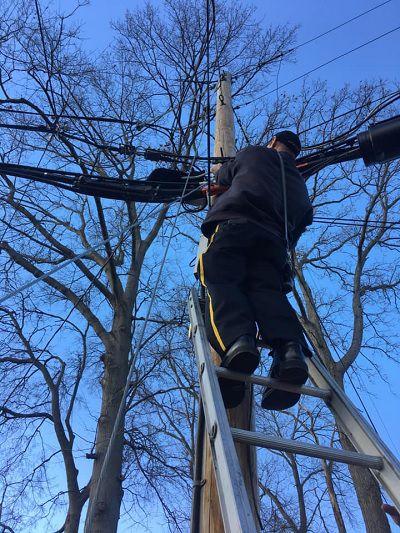 The actual rescue happened Tuesday afternoon on Parkwood Drive near Blackiston Mill Road.
The cat's owner called 911, and said a dog chased the cat up a pole and it wouldn't come down. So a firefighter climbed up a tall ladder to rescue the feline.
Back on the ground, the firefighter looked more pleased with the rescue than the cat.
The cat wasn't hurt and was reunited with its owner.
Copyright 2019 WDRB News. All rights reserved.