LOUISVILLE, Ky. (WDRB) -- The Dean Foods milk plant in Louisville will shut down later this year, putting dozens of union employees and farmers out of work.
John Kalmey, a farmer at the Kalmey Family Dairy Farm, works from sunrise to sunset, 365 days a year. He often works in the heat of the summer, under the scorching Kentucky sun.
"I don't get any days off," he said. "I get to the barn at about 5 in the morning. I usually get home for supper around 7:30 or 8:00."
That's what his family has done for the last 100 years, and that's all he knows, but Kalmey said he's being forced to sell his cows and close his farm. His plans for retirement are ruined.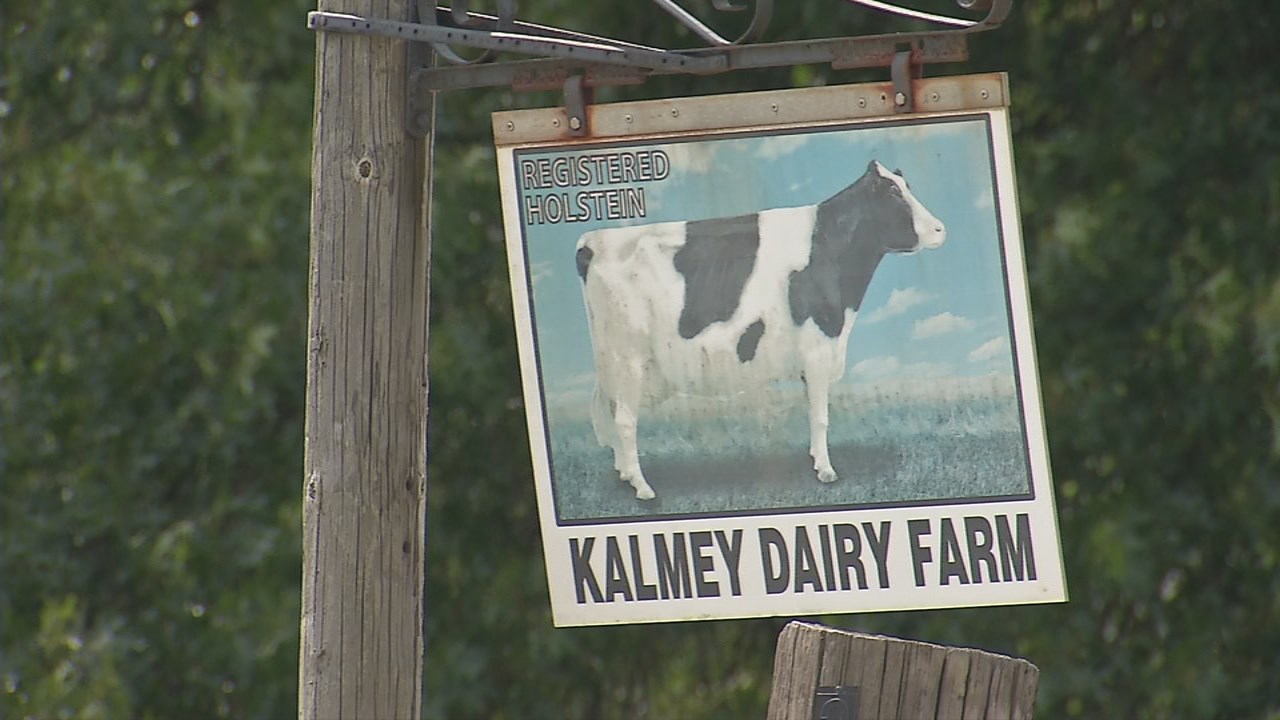 "[The cows are] probably not worth half or what they were a year ago," Kalmey said. "I kind of thought the sale of the cattle would be a significant portion of my retirement, and now my retirement is cut in half."
The Kalmey Family Dairy Farm has had a contract with Dean Foods for the last 30 years. The company is closing its Louisville milk processing plant on Bishop Lane in September. It will put 76 people out of work, according to this notice filed with the Kentucky office of Employment.
"Walmart, which is the driving force behind all of this, has decided to open their own facility in Ft. Wayne, Indiana," Teamsters Local 783 President John Stovall said. "So what that does is cuts out Dean's Milk, and they're shutting down seven plants around the United States. And then all the dairy farmers here in Kentucky and Indiana will suffer as well."
Those farmers say there has never been a worse time to sell cattle, but Kalmey said he had no other option. 
"I thought if Dean closes the Louisville plant, they would have had enough courtesy not to do it at a time when it was almost impossible to find another market," Kalmey said. "They could have picked another time that would have made it easier on the producers ... I'm really going to go ahead and try to exit the business as soon as possible."
Dean Foods has not responded to a request for comment.
Related Stories:
Copyright 2018 WDRB Media. All rights reserved.