NEW ALBANY, Ind. (WDRB) -- Construction to renovate the Floyd County Jail has been underway for 10 months, but it now won't be completed until early next year.
The completion is being delayed for four or five months after it was originally anticipated to finish in October. Initial utility and security work took longer to finish than expected, so the jail commander said the new completion date could be sometime in February or March.
The $14 million budget was approved last year to renovate the existing jail and double its capacity, which costs less than building an entirely new jail. During the last 10 months of construction, jail staff has been moving inmates from one section to another to give crews the necessary space to work.
"We can't hang a 'No Vacancy' sign out front until it's done," Floyd Count Jail Commander David Furman said. "So we got to keep pushing through. Not only do we have a major construction project going on, we also have a secure detention facility we have to run daily."
So far, the new kitchen, laundry room, rec room and a few housing blocks have been completed. But there are still a few blocks and the booking room that need to be completely rehabbed. Furman said a few construction roadblocks contributed to the delay.
"We are a little bit behind in the construction," he said. "A lot of it had to do with infrastructure in the first phase."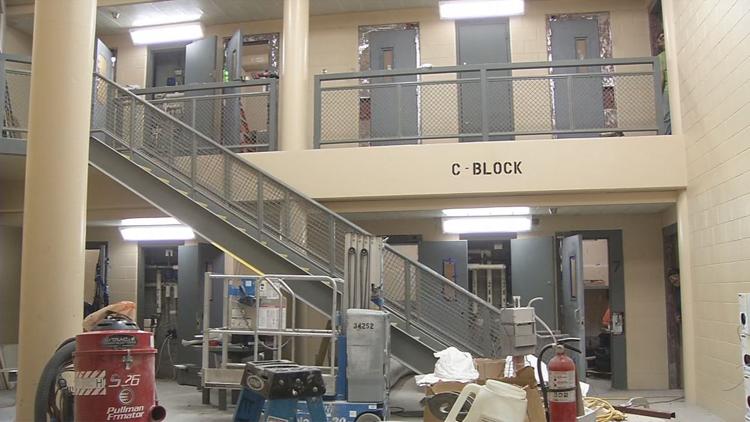 That included all the new utilities and wiring the entire building for a new security system.
"The security and electronics is without question the best part of the new jail renovations," Furman said.
The old security system was so outdated that the manufacturer no longer made parts for it. So this new digital system is state-of-the-art with cameras that are no longer pixelated and can zoom in or move around a room. The inner doors also have key fob access for deputies.
The jail was initially built with 129 beds. In the 1990s, they double-bunked, but there are still not enough beds for the 300 inmates in the jail every day. After the renovations, the jail will have a new maximum bed capacity of 340.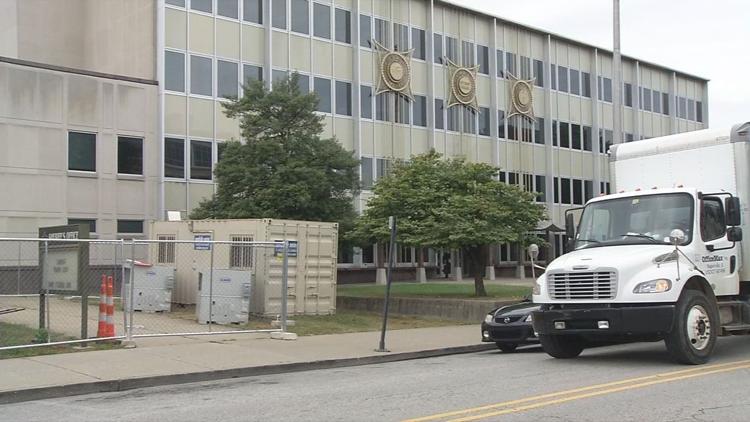 The construction delay has no impact on the budget.
Related Stories:
Copyright 2019 WDRB Media. All Rights Reserved.