LOUISVILLE, Ky. (WDRB) -- Kentucky Gov. Andy Beshear signaled Monday that he will consider relaxing more coronavirus-related restrictions before the state reaches a key vaccination target.
Nearly 1.85 million Kentuckians have received at least one dose of COVID-19 vaccine, slightly more than half the statewide population age 16 and older, the governor said. Several hundred thousand Kentuckians still need to be vaccinated before achieving the threshold set by Beshear.
Once 2.5 million of the state's residents receive at least their first shot, Beshear has pledged to lift capacity and physical distancing restrictions for nearly all businesses, venues and events catering to 1,000 or fewer patrons.
"We are open to relaxing certain restrictions before then and indeed we have," the governor said. "We were able to relax travel guidance to those that are vaccinated. We were able already to increase indoor capacity to 60% for things like restaurants and retail. We were able to increase capacity for stadiums and arenas outside and indoor. We were able to relax our mask mandate."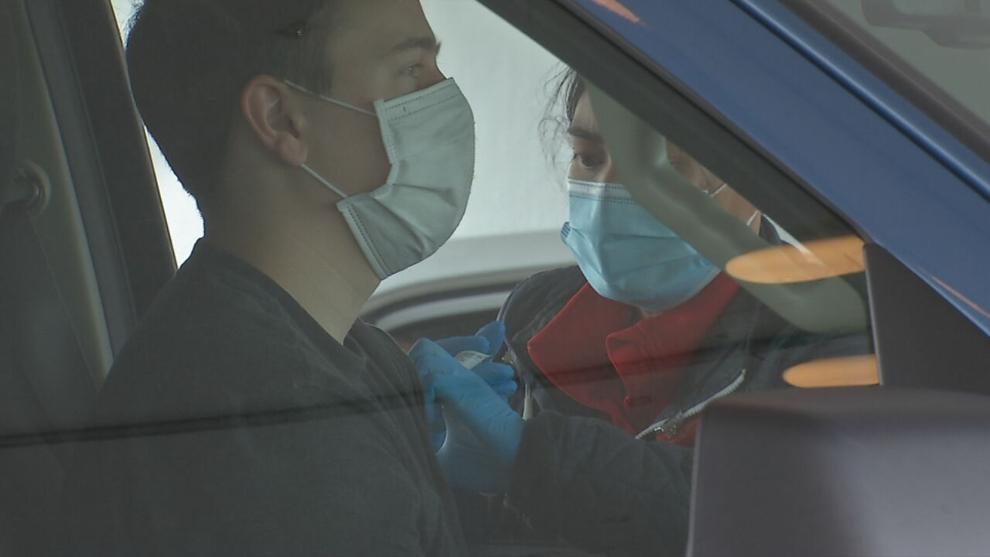 The Democratic governor urged Kentuckians to "work really hard" in coming weeks to raise vaccination rates to "where we need to go."
"We're also going to start showing on our daily report the top five counties with the highest vaccination rates, as well as our bottom five counties by vaccination rate," Beshear said. 
The top five counties, according to Kentucky's online vaccination dashboard, are: Woodford (55%), Franklin (54%), Fayette (52%), Scott (45%) and Jefferson (44%). The bottom five counties are: Christian (17%), Spencer (17%), Ballard (19%), McCreary (20%) and Lewis (20%). 
"To our top five counties: Good job. Keep it up. There is still so much more to do," Beshear said. "To our bottom five counties: Let's work even harder, because we want everybody to be protected."
Anyone 16 or older is eligible to receive the COVID-19 vaccine in Kentucky. For more information on where you can get vaccinated, click here.
"We can't slow down," said Dr. Steven Stack, Kentucky's public health commissioner. "As countries like India and Brazil languish with thousands of deaths daily and collapsing health systems, it's important that we not get complacent and that more people continue to make the choice to get vaccinated."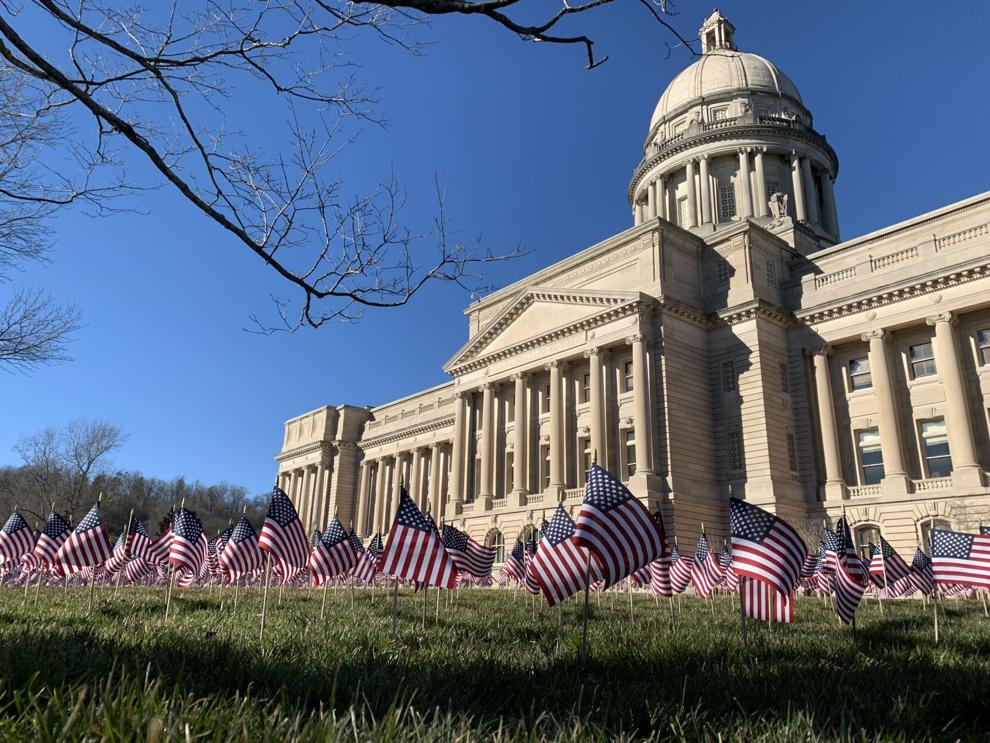 Kentucky reports 313 new COVID-19 cases, 8 deaths
Health officials on Monday confirmed 313 new COVID-19 cases and eight more deaths in which the virus was a contributing factor. 
Monday's update brings Kentucky to at least 336,553 confirmed cases and 6,525 virus-related deaths since the start of the pandemic. Of the deaths reported Monday, three were from the state's ongoing audit of death certificates, according to a report from Kentucky Public Health. 
Kentucky's positivity rate, which measures the proportion of COVID-19 tests returning positive, rose slightly from 3.43% on Sunday to 3.45% on Monday.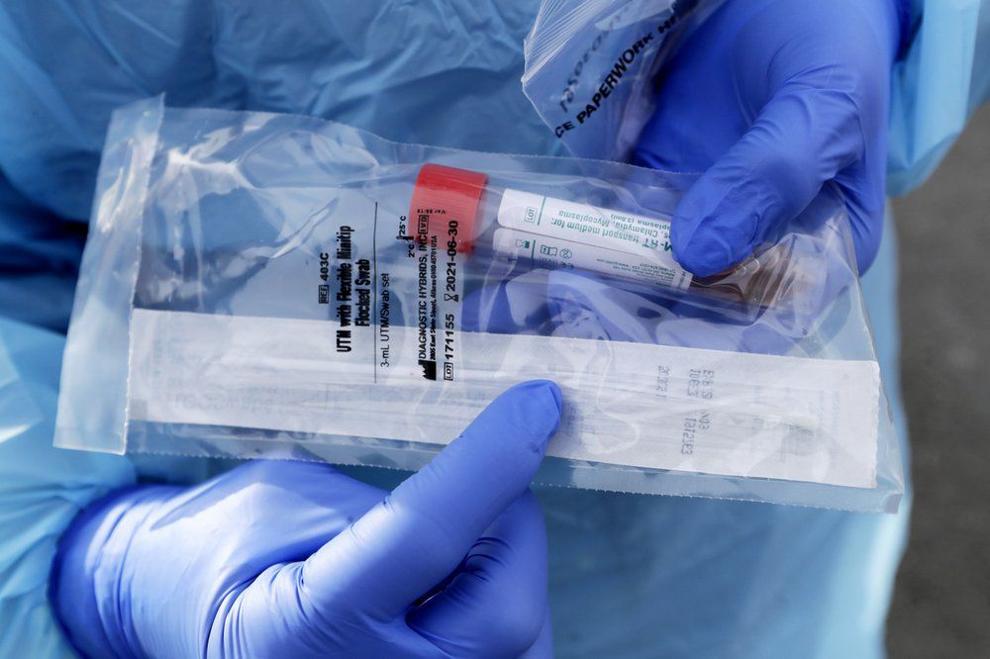 Data show 414 Kentuckians hospitalized Sunday with COVID-19 and 102 patients being treated in intensive care units. More than 40 coronavirus patients were on ventilators.
For most people, COVID-19 causes mild or moderate symptoms that clear up within weeks. The vast majority of people recover. Of the state's confirmed cases reported since March 2020, at least 51,517 have recovered, according to Kentucky Public Health.
But for others, especially older adults and those with existing health problems, the virus can cause severe symptoms and be fatal.
To find a COVID-19 testing location near you, click here.
The Associated Press contributed to this report. Copyright 2021 WDRB Media. All Rights Reserved.