LOUISVILLE, Ky. (WDRB) -- Starting March 1, Kentucky's regional COVID-19 vaccination sites will begin administering doses to those eligible under Phase 1C of the state's vaccination plan, Gov. Andy Beshear said Monday. 
Phase 1C includes more than 1 million Kentuckians: anyone age 60 and older, anyone age 16 or older who have health conditions that make them more vulnerable to COVID-19 and all essential workers as defined by the Centers for Disease Control and Prevention.
Beshear said the state will ask vaccination sites to prioritize by age within 1C, giving Kentuckians between the ages of 60 and 70 first dibs on appointments. 
From Lexington to Covington and Bowling Green, there are 20 regional vaccination sites around Kentucky. For more information on the vaccination process, click here. 
Beshear said local health departments around Kentucky will also be able to open to those in Phase 1C but will be asked to target those in Phase 1A and 1B who have not yet been vaccinated.
Those first two phases include residents and staff at long-term care facilities, health care workers, first responders, anyone age 70 and older, K-12 school personnel and child care workers.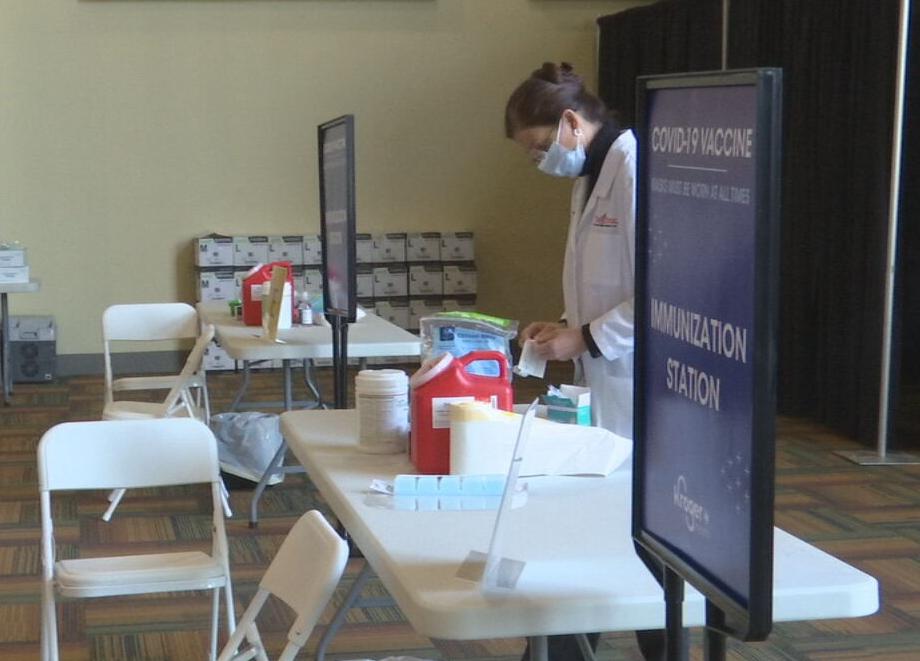 The biggest obstacle for Kentucky's vaccination administration remains supply, and Beshear on Monday said it could take 10 to 11 weeks for the state to work through Phase 1C. 
"Moving to 1C is going to be exciting for a lot of people, but understand there's a lot of people in 1C," the governor said during a briefing from the state Capitol. "That means it may be challenging to get signed up in the beginning, but remember a lot of vaccine is on its way." 
Last week, Louisville health officials said Phase 1C vaccinations may not begin at Broadbent Arena until late March or early April. 
According to the state's vaccination dashboard, more than 583,000 Kentuckians as of Monday had at least received their first dose of the two-shot coronavirus immunization. 
Kentucky expected to received more than 70,000 vaccine doses on Feb. 16 but only got about 6,000 doses due to winter weather delays in shipping lines, Beshear said.
With restaurant workers among those qualifying for vaccination under 1C, Beshear said the state is looking at expanding capacity in "small steps." Allowing restaurants to resume operating at 100% capacity, however, "isn't in the near, near future," according to the governor. 
"I think every public health official would say that that a major mistake and would cause avoidable damage before we are out," he added. "But that doesn't me we can't loosen a bit and encourage everybody to continue really good practices." 
Kentucky reports less than 550 new COVID-19 cases, 13 more deaths
Health officials on Monday confirmed 530 new cases of COVID-19 in Kentucky, the state's lowest caseload since Oct. 5, 2020, Beshear said. 
Of the new cases, 95 were confirmed in Jefferson County, according to a report from Kentucky Public Health. 
Kentucky's positivity rate, which measures the proportion of COVID-19 tests returning positive, dropped from 6.72% on Sunday to 6.60% on Monday, Beshear said. 
Testing numbers were down last week — due in part to winter storms hitting Kentucky — and could have impacted the state's recent caseloads, but Beshear said "the trends are going in a positive direction, perhaps the most positive since the pandemic began."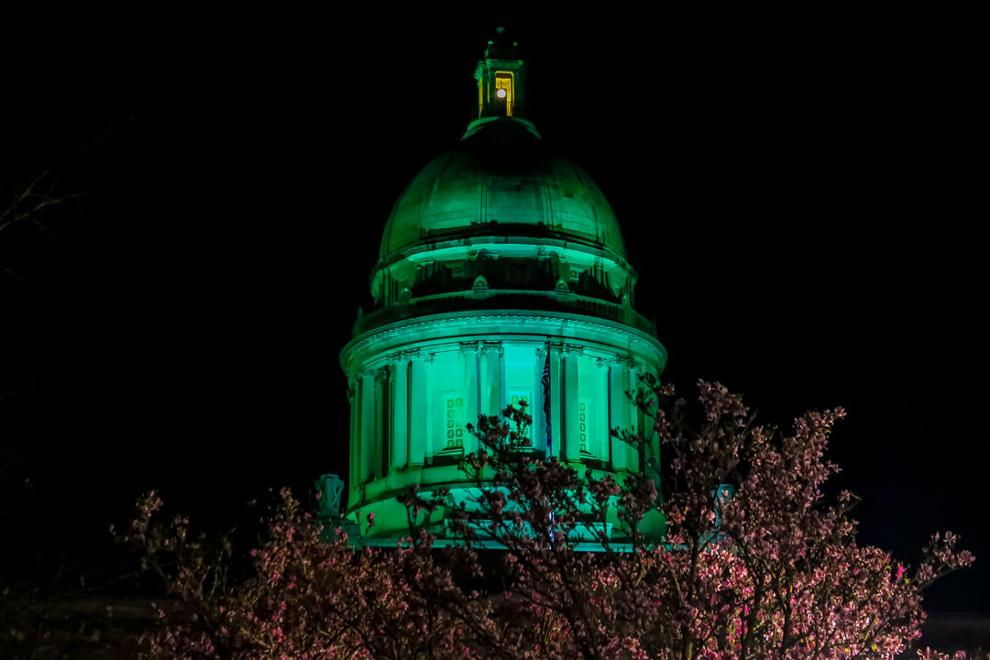 The 13 new coronavirus-related deaths announced Monday bring Kentucky to 4,460 since the respiratory disease was first reported in the state in March 2020. Among the new victims were three women, ages 60, 81 and 83, and three men, ages 74, 85 and 93, from Jefferson County, the governor said. 
As of Monday, 870 Kentuckians were hospitalized with COVID-19, according to state health officials, while 243 were being treated for the virus in intensive care units. More than 115 patients were on ventilators.
For most people, COVID-19 causes mild or moderate symptoms that clear up within weeks. The vast majority of people recover. Of Kentucky's 397,526 confirmed cases reported since March 2020, at least 46,779 have recovered, according to Kentucky Public Health.
But for others, especially older adults and people with existing health problems, the virus can cause severe symptoms and be fatal.
To find a COVID-19 testing location near you, click here.
This story may be updated. 
Copyright 2021 WDRB Media. All Rights Reserved.