LOUISVILLE, Ky. (WDRB) -- Louisville has seen a decline in new COVID-19 cases for the twelfth consecutive week, Louisville Mayor Greg Fischer said during his weekly town hall Saturday. 
Jefferson County reported 754 confirmed cases of COVID-19 for the week of March 27. After reporting 774 confirmed cases last week, it's the first time Louisville has reported case counts below 800 in consecutive weeks since July 2020.
Louisville's confirmed cases of COVID-19 declined just 2.7% from a week ago.
"We're starting to level off again, ideally we want to see that keep going down," Fischer said. "We don't want a plateau, if we plateau, we want it to be lower than where we are now."
Health officials also reported eight new deaths in which the virus was a contributing factor this week, marking a total of 999 Jefferson County residents who have died since the pandemic began.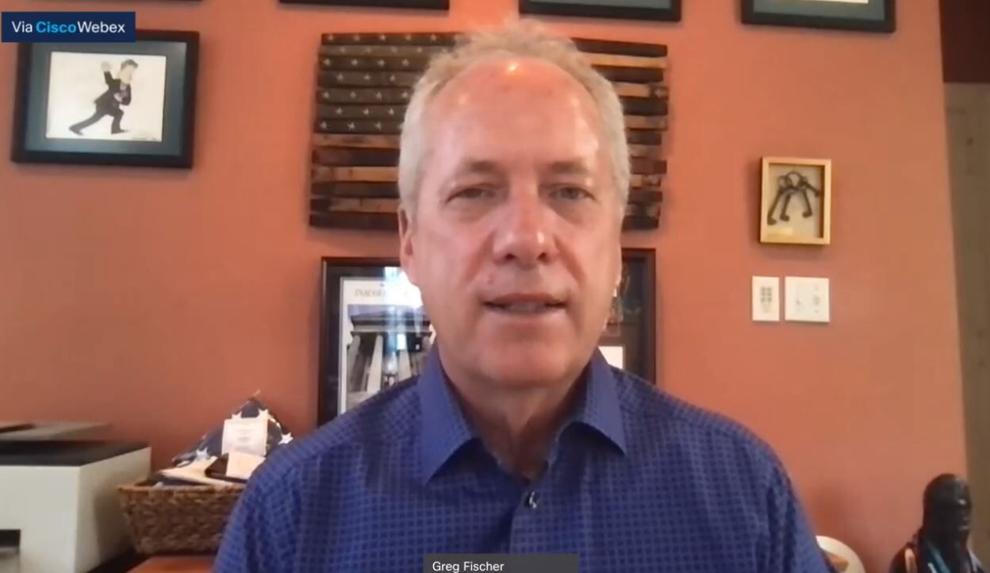 "Each one of those is a tragedy," Fischer said. "We're about to pass the milestone of 1,000. When you say, 'what can I do about that?' It's back to the basics: keep your mask on and get vaccinated when you can."
Louisville continues to make progress in vaccinating residents. A total of 428,601 doses have been distributed in Jefferson County and 33.9% of residents have received at least the first doses, according to heath officials. 
Dr. Jon Klein with University of Louisville is seeing confidence build as more people receive the vaccine.
Klein said Louisville Metro is well-positioned to vaccinate another 100,000 people within the next four to five weeks. 
"It's a race between the variant that are more easily spread and maybe more harmful to people, and how fast we can vaccinate people," Klein said.
The first British B117 variant of COVID-19 was identified in Jefferson County in February.
Although Louisville is doing better than other metropolitan areas according to Fischer, he has concerns about a potential fourth surge.
"We're close to the finish line if people do what we are supposed to do," Fischer said. "Let's not lose focus."
Copyright 2021 WDRB Media. All Rights Reserved.