LOUISVILLE, Ky. (WDRB) -- Norton Healthcare has opened a long-term care clinic for COVID-19 patients dealing with lingering symptoms. 
The clinic opened in mid-September in downtown Louisville and has seen nearly 70 patients as of early November, according to Lynne Choate with Norton Healthcare.
Specialists at the clinic said they've seen patients of all ages who are dealing with post-COVID syndrome, which can include prolonged loss of taste and smell, hair loss, joint pain, shortness of breath, brain fog and fatigue. 
The average age of patients has been 46 years old, while 83% of patients have been women, according to Choate. Appointments are required and can be made by calling 502-861-4488; patients can be referred by their primary care providers or self-refer. 
"This clinic is an outpatient similar to a traditional doctor's appointment," she said in an email. "Patients make an appointment, see a provider and then are referred to the specific specialist they may need based on symptoms."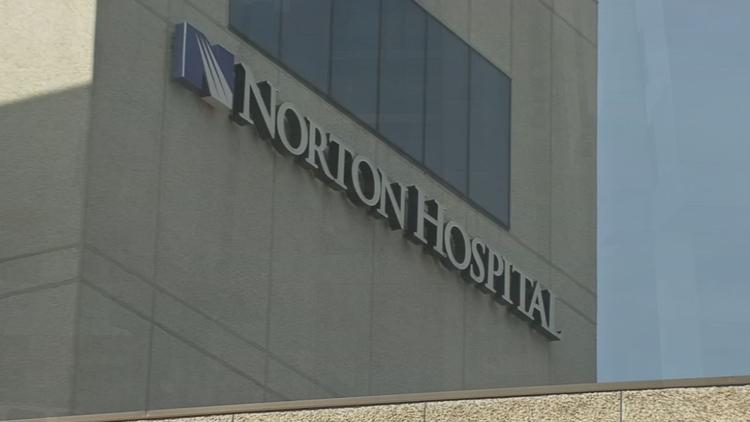 An infectious disease specialist at Norton Healthcare, Dr. Navid J. Pour-Ghasemi, said it's currently unclear why certain symptoms linger in some patients.
"We're really seeing science happen in real time," Pour-Ghasemi said, "and I think that's hard for a lot of us to see, because there's nothing that we want more, as physicians, to be able to give you the answers and the treatments that you need feel better and to get better." 
That science Pour-Ghasemi spoke about is happening at the University of Louisville, which has put together a research clinic to study the long-term health consequences of COVID-19. 
The clinic is free, and its team is seeking participants who have had a confirmed past COVID-19 infection. Participants will provide laboratory samples such as blood, urine, sputum and stool, complete questionnaires and have researchers review their medical records. 
To take part in the research clinic, call 502-852-1069 or 502-791-0501 or send an email to COVIDClinic@louisvile.edu.
For more information about Norton Healthcare's COVID-19 Long-Term Care Clinic click here. 
Copyright 2020 WDRB Media. All Rights Reserved.