LOUISVILLE, Ky. (WDRB) -- From a distance, the green stalky plants that savagely sprout from the yard of a Prentice St. home look like a healthy patch of corn. The tall plants, with fluffy tassels, sway in the afternoon breeze. But they're not corn. The green stalks are grass that's not only consumed the lot in which the blades grow but also the sidewalk bordering the yard.
It's an eyesore to Cedric Hamilton, who lives two doors down, at a home that overlooks California Park.
"It's disturbing, you know, because you can't see nothing else but weeds," he said. "Plus, they're taller than me."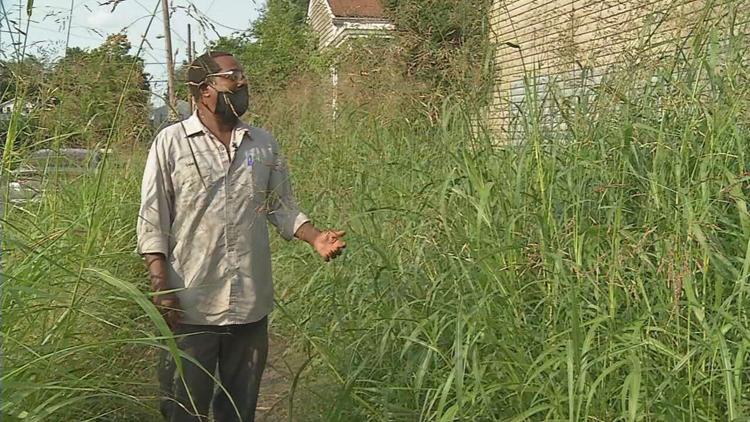 Hamilton's yard, on the other hand, is immaculate and clean, and he says the neighboring eyesore detracts from his hard work.
As Councilman David James, D-6, knows well, the overgrown lot that plagues Hamilton isn't alone in a city of more than 5,000 vacant and abandoned homes. Many of them also have mildly or severely overgrown yards and detract from neighborhoods in west Louisville and beyond.
"If you live next door to that, it's just debilitating to you," said James. "The way that overgrown yards from vacant and abandoned properties affects neighborhoods is just horrible. It just degrades the neighborhood."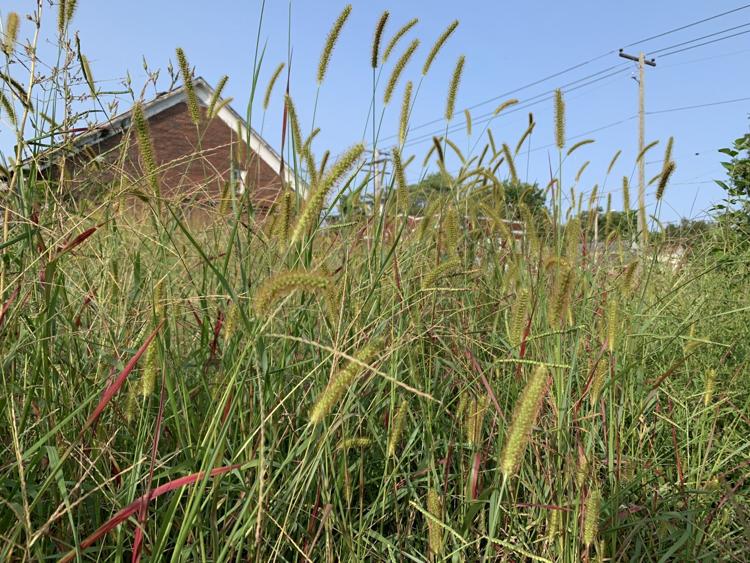 Right now, James says there's a problem that's allowing the yards to reach new heights: the city can't keep up with mowing them.
"Because of COVID-19, we have not been able to utilize the inmates in the jail to do that, because we're trying to keep the jail as clean and as safe as we possibly can during COVID-19," James explained.
Luckily, he says the city has started hiring private contractors to help pick up the slack and hopes most of the yards can be cut by the end of fall.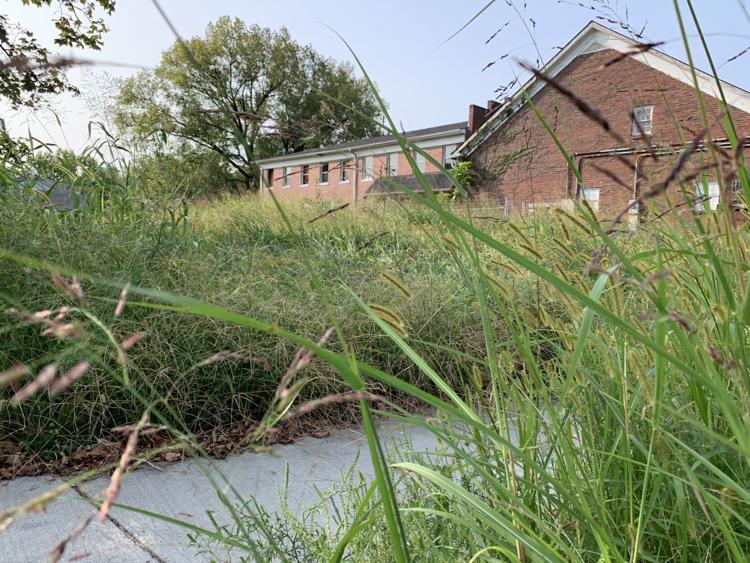 Tyrone Ruff, who also lives in the California neighborhood and also lives beside an overgrown lot, says the problem predates COVID-19. However, he hopes to see progress soon.
Monday afternoon, he and his granddaughter climbed from their car and walked up to an overgrown lot where the grass towered over them.
"Well, I'm 5'9"-5'10", and it's got to be at least 6'3"-6'6" easy," Ruff said. "Sometimes you see raccoons and rats and mouses run in and out of it. I've killed two field mouses let alone at my place because the grass next door to me is so dadgum high."
He says the problem isn't just an eyesore, but it's also a public safety risk.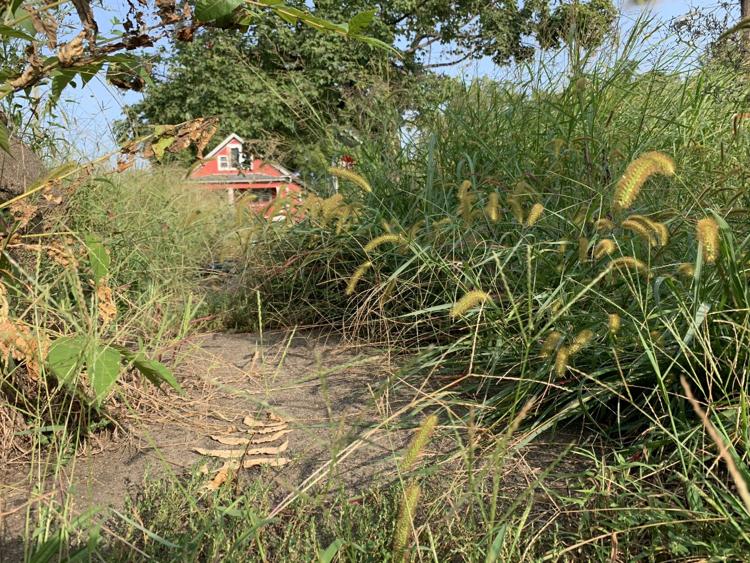 "We take daily walks, and I try to walk on the other side of the street to avoid something might jump out on us," he added. "At some time of night, I'm afraid to come out of the house, because they could be hiding in the grass waiting to knock me upside the head and rob me."
James asks any neighbors who live next to an overgrown lot to be as patient as possible while the city addresses the problem.
Copyright 2020 WDRB Media. All Rights Reserved.