LOUISVILLE, Ky. (WDRB) -- COVID-19 testing is down in Louisville after hitting a high in November.
At that time, 45,000 people a week were getting tested. During the week of Jan. 11, only 22,000 people got tested, even as infections soar.
"Case counts continue to be elevated at 3,732 last week, or 69.5 per 100,000 population," said Dr. Sarah Moyer, director of the Louisville Metro Department of Public Health and Wellness during her weekly address.
Moyer warned the number of cases in Louisville might be artificially low, because fewer people are getting tested.
"We definitely saw an increase in testing right before the holidays," said Dr. Hugh Shoff, associate chief medical officer at U of L Hospital. "And there are some theories on that. Were people getting tested before they saw their families? Were they getting tested before travel?"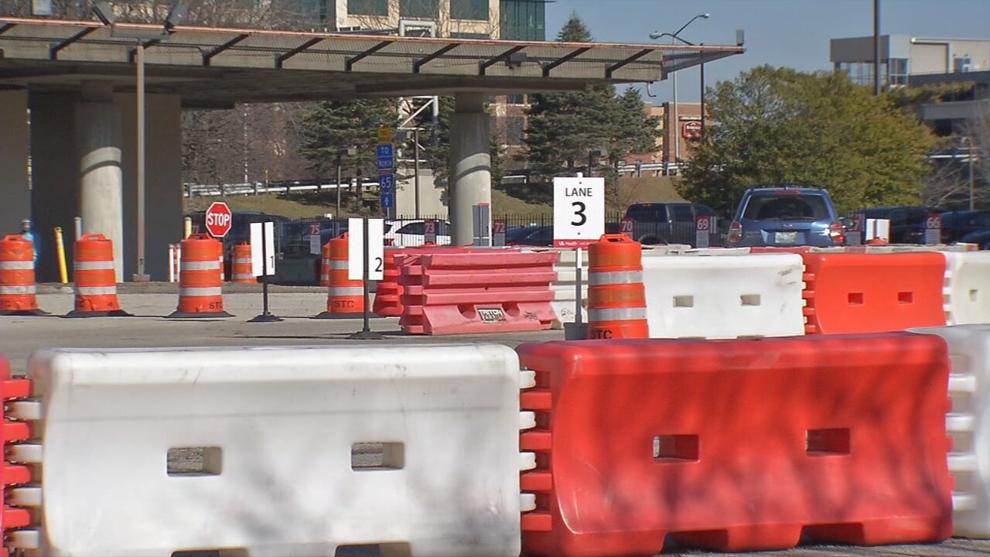 Lines of cars are no longer waiting to get tested at the U of L Health site on Brook and Liberty streets in downtown Louisville. Instead, most people were there to get a COVID-19 vaccines.
"It feels as if the COVID numbers and COVID ... infections has been pushed down, which is a little bit understandable," Shoff said. "But it doesn't seem to be at the forefront of the discussion at the moment."
Kentucky's positivity rate sits at 11.55% and has leveled off in recent weeks. But Shoff said  that's still higher than it should be.
"You might say that the state rate might be more reflective of those that have symptoms or are sick that are seeking out testing," he said. "But I hope that people do understand that the disease is still out there, and even though vaccines are out, they were only getting through health care workers and our 1B population."
The more people who get tested, the more accurate the city's case count will be. Ten months into the pandemic, testing is easily accessible, so anyone with symptoms is still encouraged to get tested.
"If you're working outside the home or going to the grocery store or going to church in person or traveling, having meals with anyone outside your home, please also get tested this week," Moyer said.
Testing locations can be found here.
Copyright 2021 WDRB Media. All Rights Reserved.