LOUISVILLE, Ky. (WDRB) -- Three Louisville Metro Corrections inmates are facing fresh charges after authorities say they helped two of their fellow inmates escape from the jail in trashcans over the weekend. 
According to criminal citations, 33-year-old Gary Bradford, 28-year-old Justin Rankin and 18-year-old Tajuan Burton assisting in hiding Justin Stumler and Jeremy Hunt in the trashcans. They then took the trashcans to the dock outside the jail.
They are each charged with two counts of facilitation of second-degree escape.
Stumler and Hunt were both minimum security inmates who were working in the jail's kitchen.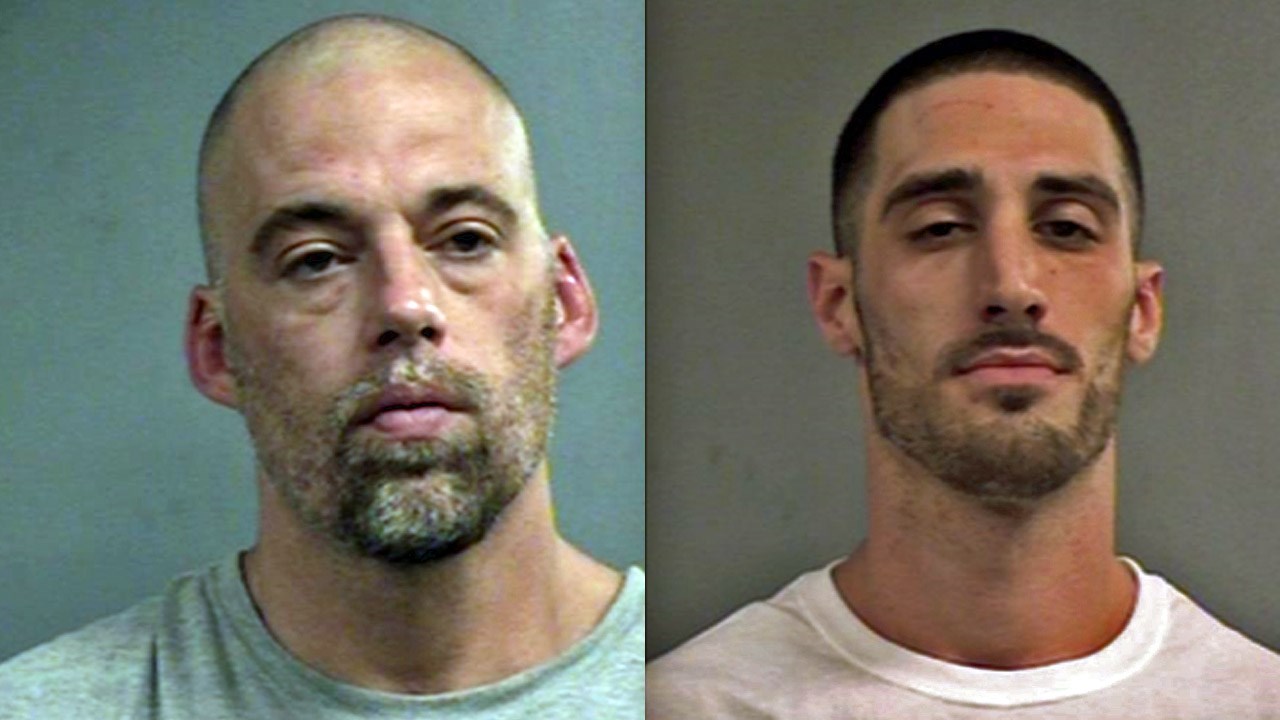 In a release, Metro Corrections says the pair hid in food waste trash cans that were then taken outside the facility for disposal. A citizen witnessed the inmates climbing out of the trash cans and notified a corrections officer. The escape was then immediately confirmed and arrest warrants for the two were issued.
Jeffersontown Police arrested Stumler on Aug. 27, 2018, on charges of motor vehicle theft, possession of a handgun by a convicted felon, felony drug possession and possession of drug paraphernalia.
LMPD arrested Hunt on June 28, 2018 on a multiple felony burglary charges.
Both men were seen around Jeffersontown High School late Saturday night, according to Jeffersontown Police. 
The Spencer County Sheriff's Office said the pair was seen around 10 a.m. Sunday near the Bullitt-Spencer County line in the area of King's Church Road. 
They are still at large.
Police say the men could be armed, and do not want anyone to approach them. If you see them, call 911.
Anyone with information about where they might be is urged to call the Louisville Metro Police Department Tip Line at 574-LMPD (5673). 
Related:
Copyright 2018 WDRB Media. All Rights Reserved.