(CNN) -- Some people just can't keep their mouths shut, including a Florida man who called 911 just to brag about getting away from police at a traffic stop.
The 911 call was recorded.
"I, like, ran from a cop 30 minutes to an hour ago," Nicholas Jones told a dispatcher. "Like, what do we pay you guys for? Like, I've driven past four cops."
"What do you mean you ran from a cop?" the dispatcher replied.
"I mean he turned his lights on me and got behind me and as he was walking up to my car, I did a donut around him and left," Jones replied.
Florida police pulled Jones over for a broken tail light, but before the officer could get to Jones, he sped off.
An hour later, Jones called 911 and made fun of police for not catching him.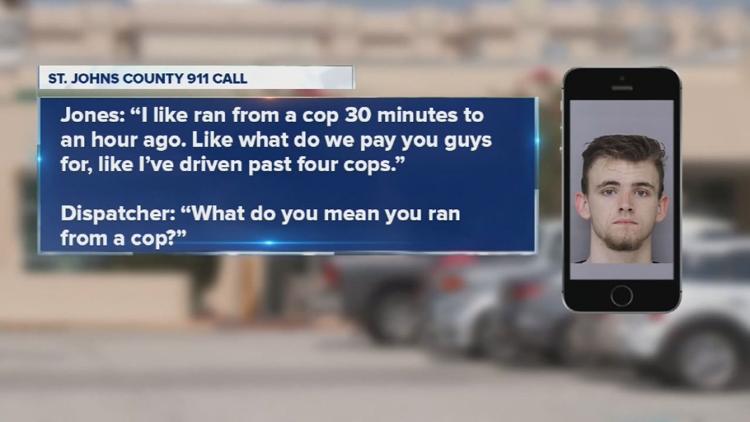 The dispatcher traced his cell phone and found Jones' name.
Police later found Jones and arrested him while he was shopping.
Copyright 2019 by WDRB Media and CNN. All rights reserved.