LOUISVILLE, Ky. (WDRB) -- A hotel worker is accused of stealing credit card numbers to pay for four people to get out of a southern Indiana jail.
The Jackson County Sheriff said the department began investigating in October 2019.
Jodi Messer, 29, of Seymour, Indiana, allegedly took pictures of two separate corporate credit cards while working for a local hotel, then used them to pay nearly $16,000 to bond four people out of jail, according to the sheriff's office.
Police said only one of those four individuals knew they were being bonded out with a fraudulent card.
Messer was arrested and charged with forgery and theft. She also faces several drug charges.
Throughout their investigation, police determined Buddy Cox, 29, also of Seymour, knew about the fraudulent cards and helped Messer. He was also charged with forgery, theft and several drug charges.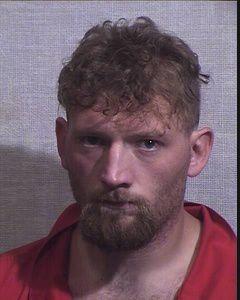 The sheriff said the inmates were taken back into custody and their bonds revoked.
Copyright 2020 WDRB Media. All Rights Reserved.