LOUISVILLE, Ky. (WDRB) -- The Louisville Metro Police Department believes it has identified two men captured on video using a cinder block to break into a Fern Creek home.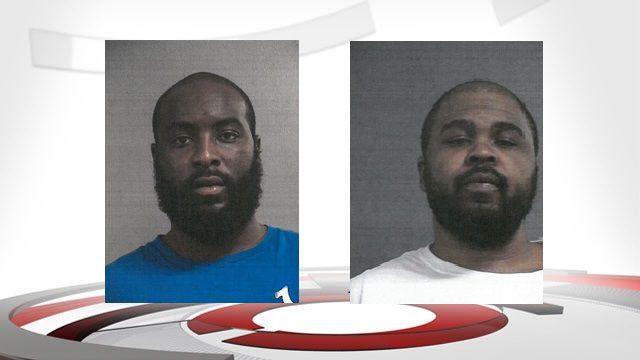 In an email, LMPD identified the man pictured above in the blue shirt as Nathaniel A. Durham, 27, and the man in the white shirt as Devon M. Johnson, 28. 
Durham and Johnson allegedly broke into a home on Seatonville Road around 11:30 a.m. Friday, July 19, according to a previous WDRB report. Homeowner Larry Williams said the men ran into a bedroom and grabbed a lock box that had a handgun inside.
In the video of the break-in captured on Williams' home security cameras, one of the two men appears to be carrying a handgun upon entering the house.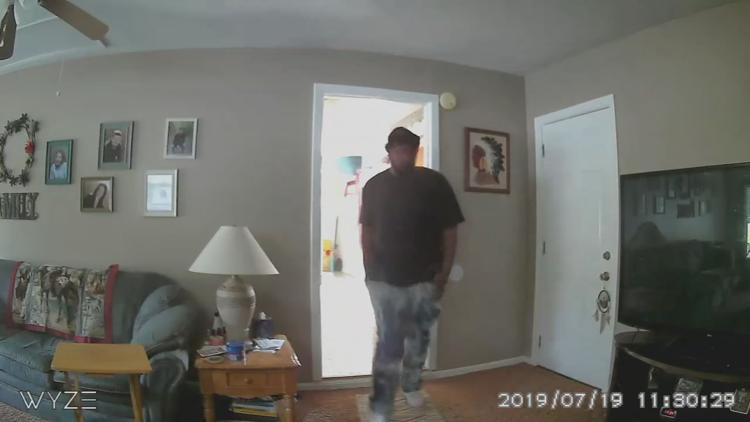 Police said both men should be considered armed and dangerous and are asking anyone with information to call the department's anonymous tip line at 502-574-LMPD (5673). 
Related stories:
Copyright 2019 WDRB Media. All Rights Reserved.