LOUISVILLE, Ky. (WDRB) -- There has been an arrest in connection with a shooting at an off-campus house party near the University of Kentucky.
At least one student was shot and 10 others injured. It happened at a home on University Avenue.
Police said 19-year-old Jason Almanza-Arroyo was arrested and charged with first-degree Wanton Endangerment, second-degree Disorderly Conduct, third-degree Assault (Communicable Fluid) and Alcohol Intoxication in a Public Place.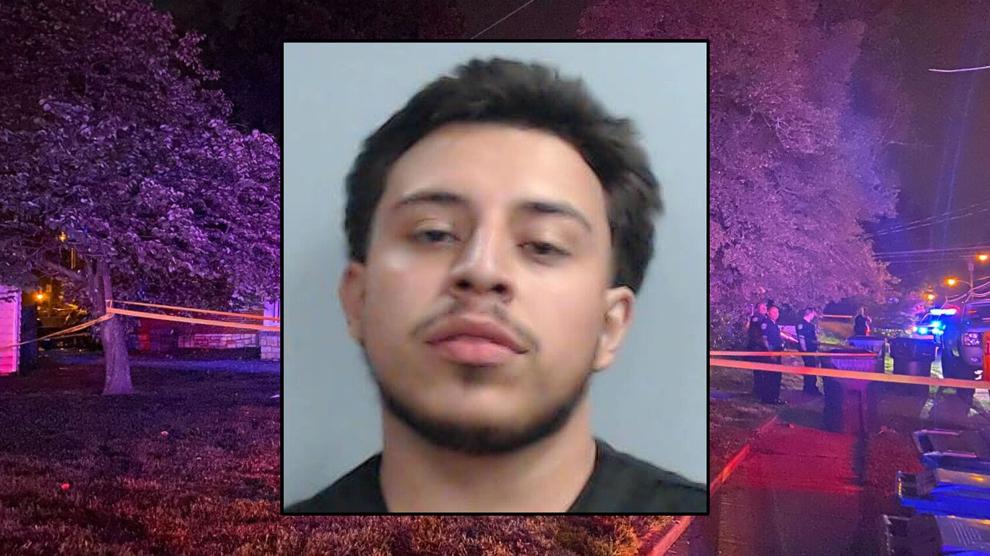 Police responded to the home late Wednesday. That's when two people - who were not invited - showed up and there was an altercation. University of Kentucky officials said, neither the suspect nor two other arrested at the home, are students.
University of Kentucky junior Graham Croley lives a few houses away on University Avenue. He stepped outside after hearing the gunfire.
"I was just in my room doing homework and I just heard a couple of pops," Croley said. "Honestly, I didn't even realize it was gunshots until I saw about 20 cop cars pull up in front of my house."
University of Kentucky Police Chief Joseph Monroe said one person was shot in the leg and shrapnel from the rounds struck the concrete and hit another 10 people.
"I saw people laying down over there being treated," Croley said.
"Lexington Police and UK Police immediately circulated the area, took into custody three individuals who were responsible for crashing this house party and recovered firearms," Monroe said.
Almanza-Arroyo is scheduled to be sentenced later this month in connection with a guilty plea in a 2020 shooting. According to court documents, he was arrested earlier this year on drug charges.
Meanwhile on campus, students are glad to know their classmates are expected to be okay, but are unnerved by the shooting.
"My first thought was, I thought this would end in high school, having to worry about that," freshman student Caity Weaver said. "Being at school and just trying to get my education. It just added anxiety that I thought I wasn't going to have anymore."
University officials said they will provide counseling for any students who need it.
The investigation is ongoing. Anyone with information about this case is asked to contact Lexington Police by calling 859-258-3600.
Related Stories:
Copyright 2022 WDRB Media. The Associated Press contributed to this report. All Rights Reserved.